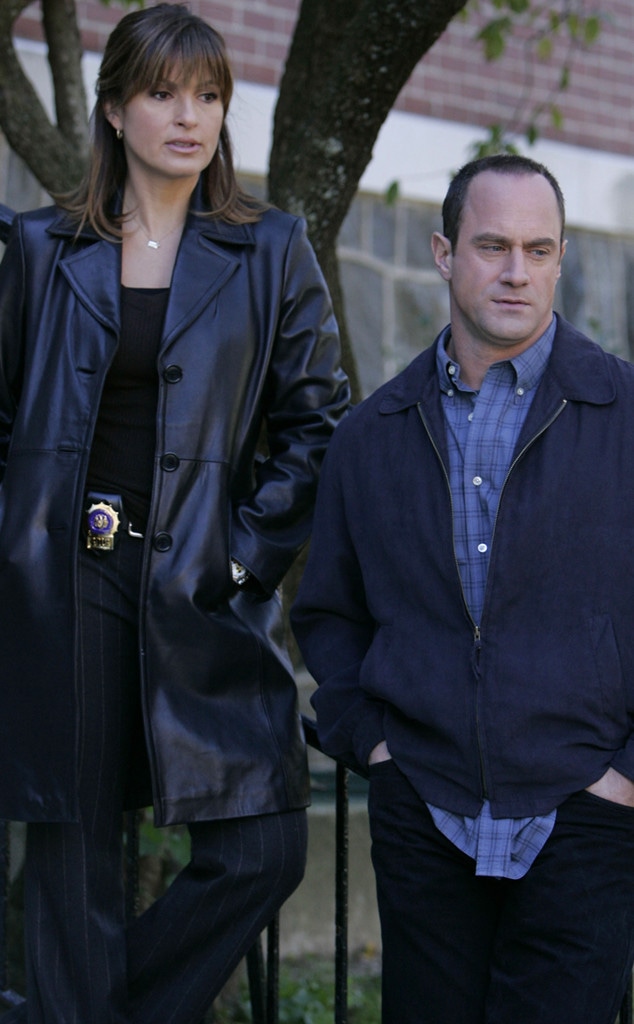 NBC Photo/ Will Hart
In the TV criminal justice system, two former partners who were part of an elite squad of detectives known as the special victims unit, are still BFFs. Law & Order: SVU star and executive producer Mariska Hargitay took to Instagram to share a vacation selfie with none other than her former TV partner Christopher Meloni, continuing the holiday tradition of reuniting (and sending the people of the internet into a happy frenzy).
Hargitay and Meloni were costars for 12 years before Meloni exited SVU.
"Vacay...A great night with this one. #Reunited#OldFriends #PTL," Hargitay captioned the below photo.
Benson and Stabler forever!
The NBC police drama is now in its 20th season and on track to break the record currently held by Law & Order and Gunsmoke as the longest-running scripted primetime live-action series in American TV history. In June 2018, former NBC chairman Bob Greenblatt said the show would continue as long as Hargitay was on board. And Hargitay told E! News she's just as committed as ever.
"I've really given myself sort of the respect or honor to take it year by year," Hargitay told E! News in September 2018. "With [Raúl Esparza] leaving I was so scared, as I always am with any big change, but it always pushes me, just like in life when we get out of our comfort zone. And that has been so thrilling, all good things come when we're out of our comfort zone. That's what keeps me so incredibly invested. I'm just trying to go a little bit deeper every day and I'm not done yet, because there's still so much to mine."