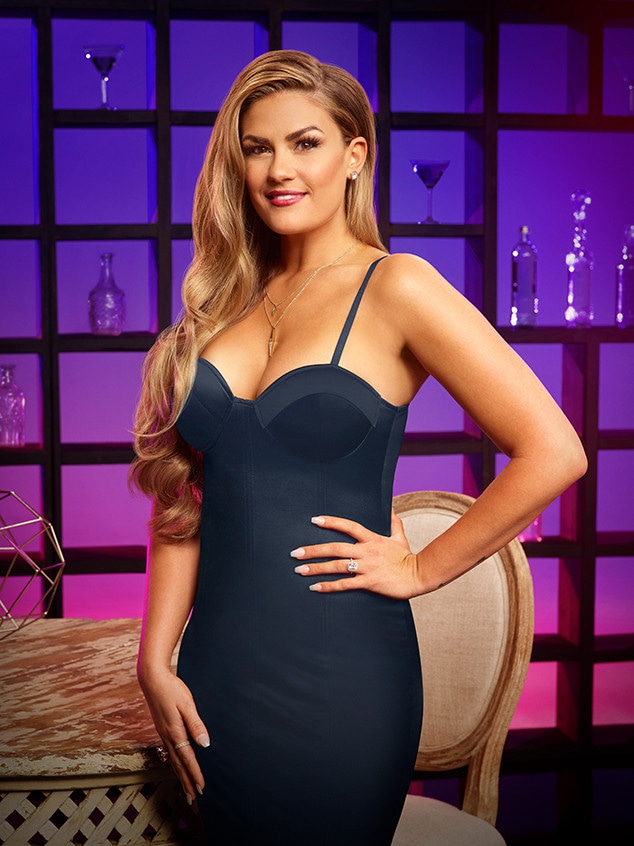 Tommy Garcia/Bravo
Brittany Cartwright had an unpleasant experience on her flight from Atlanta to Miami on Sunday.
The Vanderpump Rules star detailed an alleged altercation that occurred on her Delta Airlines flight, which she called a "complete assault." According to her note that she posted on Twitter, Cartwright was using the first class bathroom when "a woman started shaking my door a good 3 to 4 times when I had already told her someone was in there."
The 29-year-old then got out of the lavatory and pointed to the sign on the door that switches from occupied to vacant. The woman happened to be sitting a few rows in front of Cartwright and proceeded to start "talking about me pointing at me, making fun of me all because I said there was an occupied and vacant sign."
When they landed in Miami, things went from verbal to physical.
She continued, "She walks out of the plane in front of me and right after we get out of the jet bridge she stops to get behind me, PUSHES ME and PULLS MY HAIR."
She and her fiancé Jax Taylor followed the woman and confronted her about it. But the physical confrontation between the woman and Cartwright wasn't all.
"Once I get to the house in Miami I realize she put gum in my hair when she pulled it and pushed me," she added.
Cartwright called the whole ordeal "unacceptable" and said she will be pressing charges. "This incident was complete assault," she wrote. "I had to cut gum out of my hair. I did absolutely nothing to deserve this."
She concluded, "I would never EVER disrespect someone this way, no matter how mad they made me so I can't believe this behavior exists." 
To top it off, Cartwright posted a photo of the gum stuck in her ponytail.
Because she called out Delta in her post, the airline commented on her tweet and replied, "I did read your message and I sincerely apologize this happen to you."
Another response from Delta read, "Hello. I apologize for any inconvenience we may have caused."
Fans offered their support to the Kentucky native and suggested some solutions to the gum problem, including "keep the gum in a ziplock. You may need it to prove it was her in court."