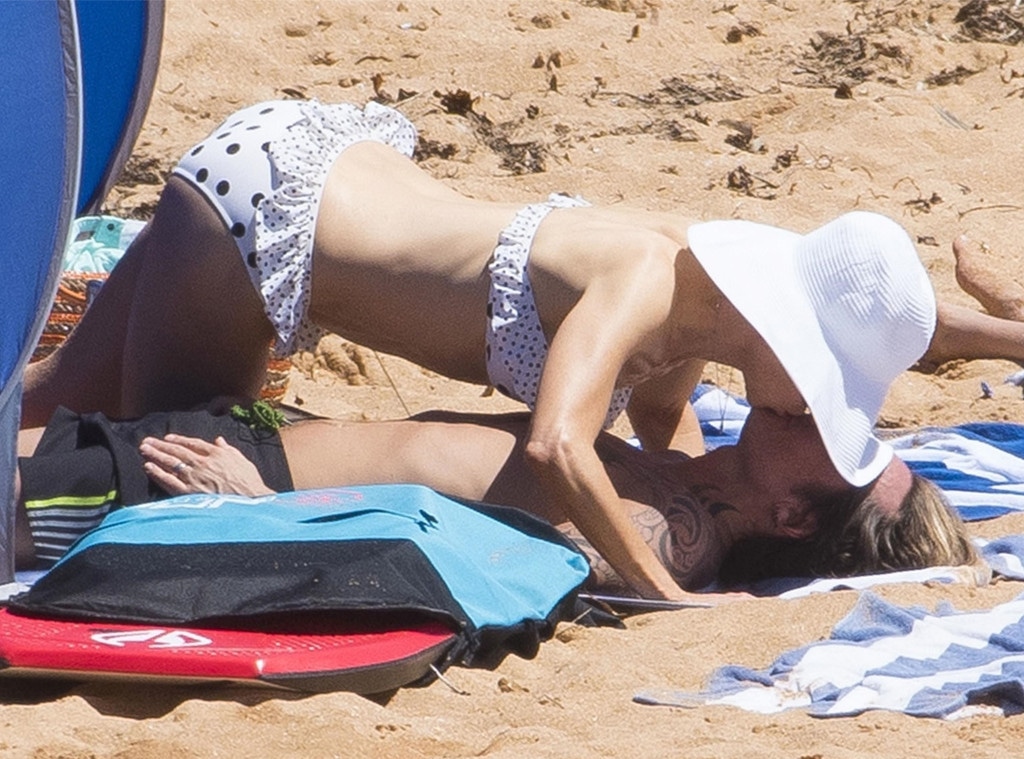 MTRX / BACKGRID
Nicole Kidman and Keith Urban were getting hot and heavy on the beach and that's no big little lie.
The actress and country singer were spotted in a passionate embrace while enjoying a sun-soaked day at the Palm Beach in Sydney, Australia. The 51-year-old actress sported a black and white polka dot bikini for the low key outing with her hubby. She protected her fair skin by wearing a wide brim white hat and a large pair of mirrored shades.
Nicole and Keith went to soak up the sun's rays the day after Christmas. On the holiday, they surely gave their daughters the presents they bought them at Kmart. Just a few weeks ago, the A-list pair was seen at a local mall in Sydney, where they dined on KFC before buying gifts for their kids at the discount store. Fans were delighted to see that the stars frequented the same stores they did. 
Now that the holiday season is over, Nicole and Keith deserve all the rest they can get, since award season is just around the corner and they're going to need it.
Nicole herself received a Golden Globe nomination for her role in the movie Destroyer. In a statement to E! News, Nicole said, "I am so grateful to be nominated for such an untraditional female character. Erin Bell is complicated, raw and dangerous, and it was a privilege to portray her. I share this with Karyn Kusama as well as all of the cast and crew; It was truly a passion project for all of us. A huge thank you to The Hollywood Foreign Press."