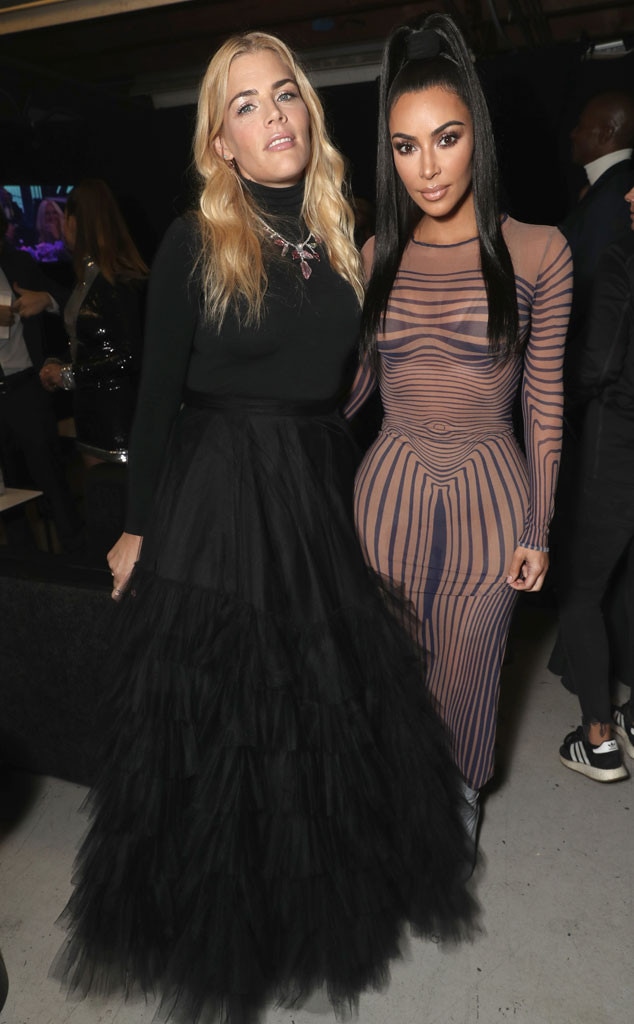 Todd Williamson/E! Entertainment/NBCU Photo Bank via Getty Images
La estrella de E! sumó otro icónico look a la lista.
Kim Kardashian no es alguien que juegue al alzar cuando se trata de moda y su apariencia, y en los E! People's Choice Awards 2018  lo volvió a demostrar.
La estrella de reality mostró sus curvas con un vestido transparente de rayas mientras posaba detrás del escenario con su amiga y estrella de Busy Tonight, Busy Philipps. Kim combinó el vestido con tacones blancos y medias blancas transparentes.
La estrella de Keeping Up With The Kardashians llevó una cola de caballo alta, similar a su hermana Khloé Kardashian que optó por look completamente blanco, mientras que la hermana mayor Kourtney Kardashian mantuvo su cabello alto y peinado hacia atrás. Kendall Jenner se unió al grupo junto a la madre de todas, Kris Jenner.
Las Kardashians resultaron ganadoras en la categoría de Mejor Reality Show de 2018 por KUWTK, con KhloÉ también como finalista en la categoría Reality Star de 2018.
Christopher Polk/E! Entertainment/NBCU Photo Bank via Getty Images