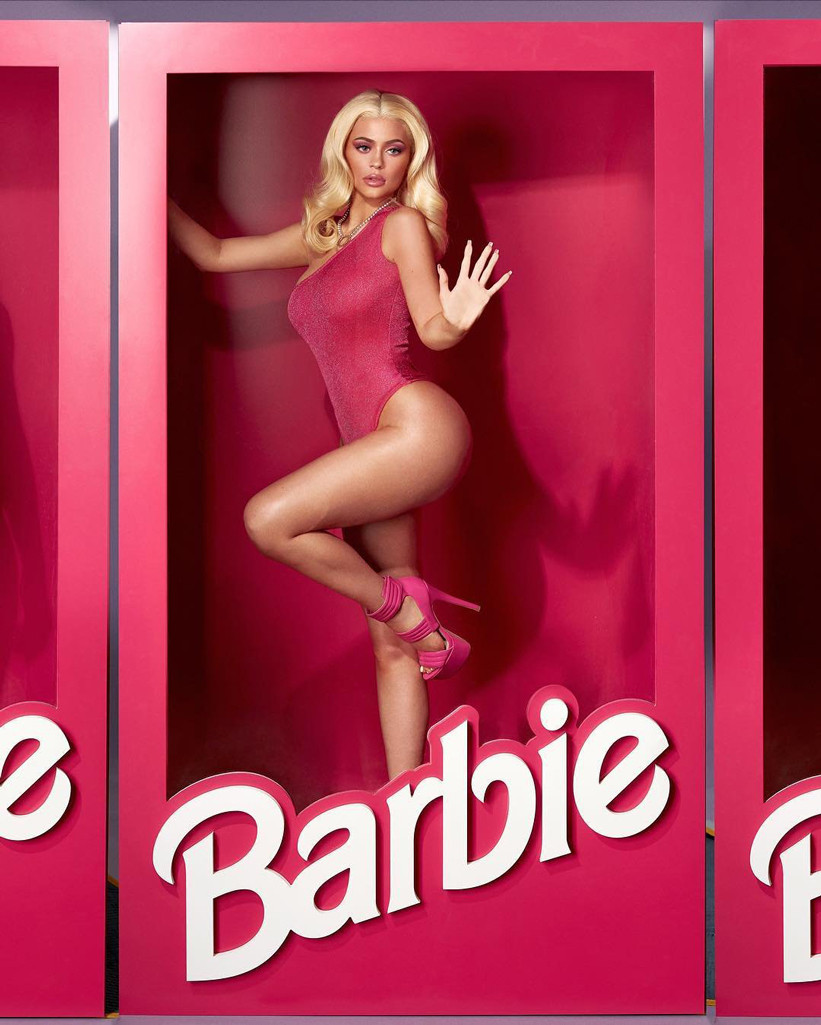 @gregswalesart
¡Esta muñeca nunca se vio tan hot!
Para nadie es un secreto que a Kylie Jenner le encanta celebrar el Halloween año tras año. Después de todo, ¿quién podría olvidar su disfraz de Christina Aguilera de 2016?
Este año no parece ser diferente, y es que la estrella de Keeping Up With the Kardashians decidió hacerle un tributo a uno de los juguetes favoritos de su infancia.
"Life in Plastic, It's Fantastic", escribió Kylie en Instagram, haciendo referencia a la canción de Aqua, mientras posó vestida como la Barbie. "Come On Barbie, Let's Go Party. Feliz Halloween".
Greg Swales fue el responsable de las fotografías, mientras que Jill Jacobs ayudó con el estilismo de pies a cabeza. "Kylie escogió algunos estilos de la Barbie que le gustaban y trabajamos con Jill Jacobs para hacerlos realidad", compartió el diseñador Bryan Hearns con E! News. "Ella envió las medidas y luego tuvimos a una persona para las pruebas".
Después de todo, solo se necesitaron de unos pocos días para crear otro momento de Halloween.
Para su segundo look en Instagram, Jenner se convirtió en la Barbie Totally Hair 25th Anniversary.
Las Kardashian están celebrando el Halloween al máximo.
El martes por la noche, Kourtney Kardashian y sus tres hijos fueron al Nights of the Jack en Calabasas, California, para una salida familiar nocturna. Una de las instalaciones del evento mostró a todos los tórtolos de Hollywood, incluendo una calaza con Kanye West y Kim Kardashian.
Por su parte, Khloé Kardashian siguió compartiendo adorables fotografías de Halloween junto a su hija True Thompson.
"¡Feliz Halloween! ¡Es nuestro primer Halloween juntas! ¡Ella es muy linda para asustar! (No me juzguen, tengo más disfraces para publicar lol)", compartió Koko en Instagram. "Juro que ella ama disfrazarse".
Videos relacionados:
¿Kylie Jenner y Travis Scott están listos para casarse?