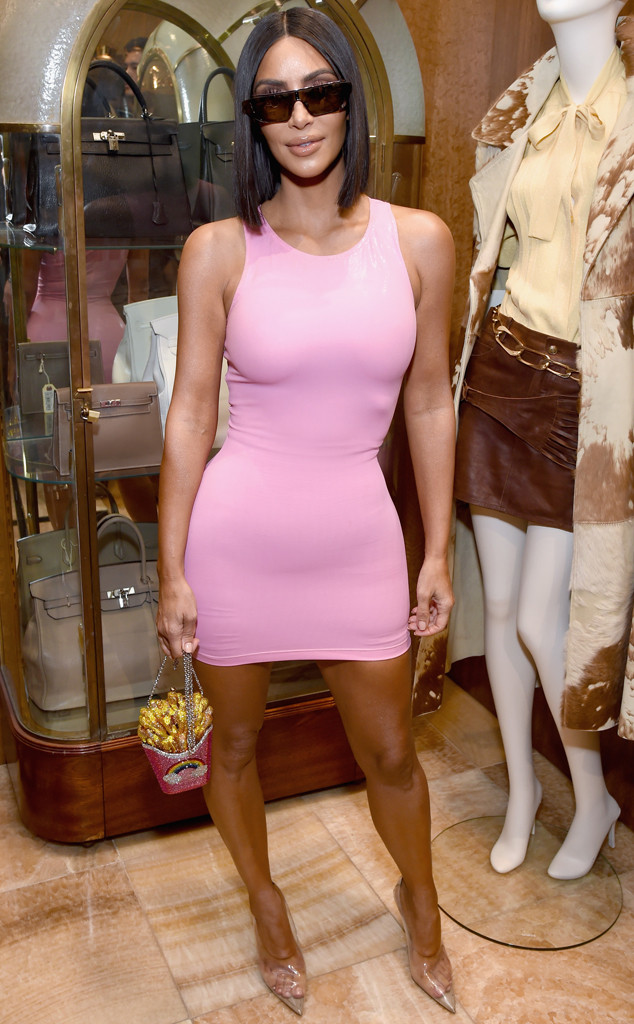 Michael Kovac/Getty Images for What Goes Around Comes Around
Por algo la conocemos como la reina de las auto-fotos.
Ni siquiera una muñeca lesionada evitará que Kim Kardashian se tome el selfie perfecto.
En un episodio de la nueva temporada de Keeping Up With the Kardashians, la estrella de las redes sociales se ve obligada a ponerse creativa después de que su doctor le pide que le de un descanso al teléfono.
"Me duele la mano, se me olvidó mi abrazadera", le dice Kim a su hermana Khloé Kardashian y a su mamá y mánager, Kris Jenner. "Paxi, ¿podrías venir aquí y ayudarme?".
"¿Qué la vas a poner a hacer?", le pregunta Khloé. "El doctor dice que solo puedo sostener el teléfono así", explicó Kim. "Así que le diré a Paxy que me tome mis fotos para poder descansar la mano".
Con la asistencia de un miembro del equipo de KUWTK, Kim graba un corto video para promocionar el lanzamiento de su perfume de San Valentín, Kimoji Hearts. Esa pequeña estrategia deja a Kris pensando que su hija está tramando algo.
"Eso protegerá la mano de Kim sin perderse nada de las redes sociales", le confiesa Kris a la cámara. "Definitivamente me robaré a Paxy para que sea mi asistente de selfies".
Mira cómo Kim logra el mejor selfie en los momentos más difíciles.
Videos relacionados:
Kim Kardashian West Recruits a Selfie Assistant