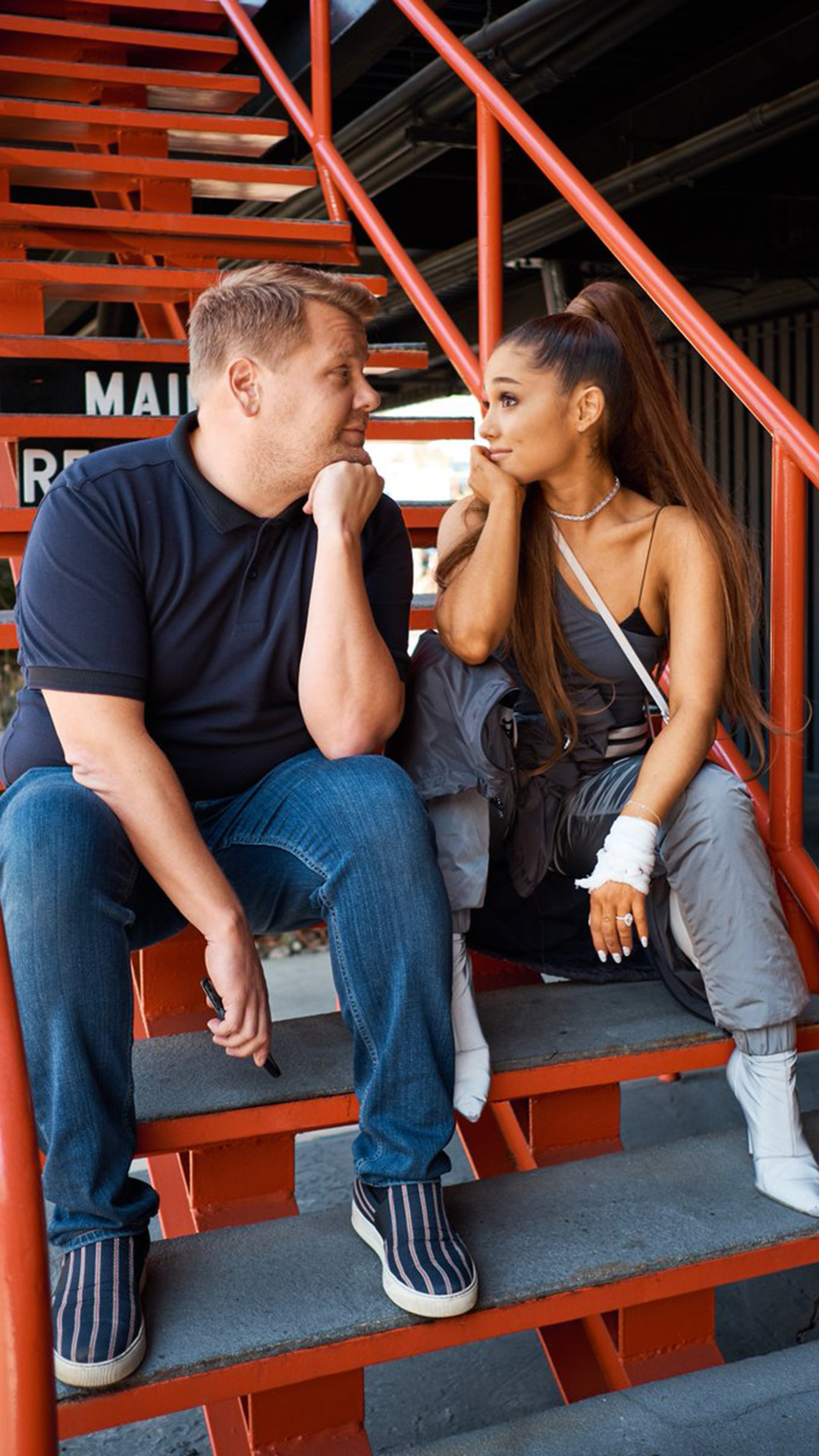 CBS
Parece que este ha sido el rumor que más le ha divertido a la cantante.
Ariana Grande nunca se había divertido tanto con los rumores en torno a su vida personal como hasta ahora. Desde su inesperada relación y abrupto compromiso con Pete Davidson, la pareja ha estado rodeada de muchos señalamientos (aunque también de muchos mensajes de cariño por parte de los fans). Entre las críticas por la manera cómo han llevado su relación, el rumor que más ha incomodado y divertido a la vez a la pareja es que su compromiso se debía a que la cantante estaba embarazada.
En su momento Ariana tomó su cuenta de Twitter para aclarar que eso era totalmente falso, pero una vez más se refirió al tema y no creerás cómo.
Durante su más reciente participación en el Carpool Karaoke junto a James Corden, Grande no sólo interpretó algunos de las canciones de su disco Sweetener y algunos otros clásicos, también aprovechó su don para la imitación para aclararlo. 
Al tono de Celine Dion, Ariana cantó "There's tons of pregnancy stuff (Hay un montón de cosas sobre los embarazos). People really want me to be pregnant (La gente realmente me quiere ver embarazada). They want it (Lo quieren). They want it so bad (Lo desean demasiado). Every other week there's a pregnancy thing (Cada semana hay algo nuevo sobre esto del embarazo)".
¡Mírala!