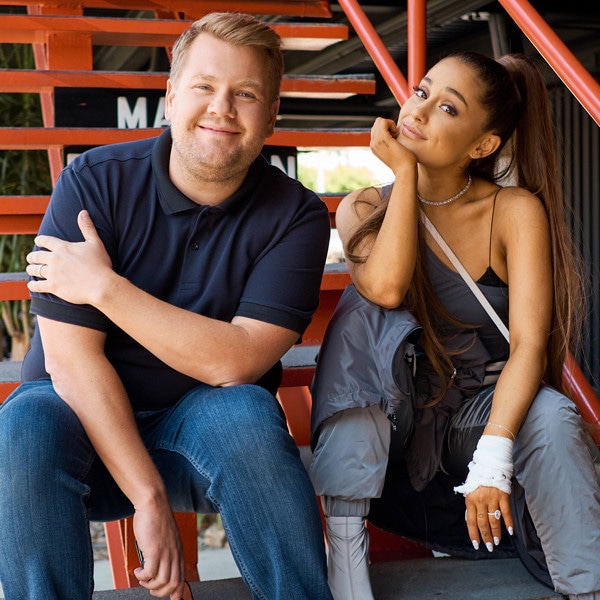 Terence Patrick/CBS
¡Lleven esto a Broadway!
En el más reciente episodio de The Late Late Show, James Corden y Ariana Grande adaptaron el Titanic de James Cameron en un musical, asumiendo los papeles de Jack Dawson y Rose DeWitt Bukater. Al principio, Corden les dijo al público: "Esta noche, tenemos 13 canciones, nueve sets, una toma y cero presión".
Utilizando canciones populares para establecer las escenas, Corden y Grande pasaron los siguientes cinco minutos contando una historia de amor que sin duda haría que Leonardo DiCaprio y Kate Winslet se sientieran orgullos.
Interpretaron Sailing Away de Styx, Rich Girl de Hall & Oates, Timbaland, Keri Hilson, D.O.E. y The Way I Are de Sebastian, Learn to Fly de Foo Fighters, Just Dance de Lady Gaga, Steal My Girl de One Direction, Shape of You de Ed Sheeran, Vanilla Ice', Timber de Pitbull y Kesha, Bye Bye Bye de N Sync y desde luego, My Heart Will Go On de Céline Dion.
Mira el épico momebnto.
Grande aparecerá en un segmento de Carpool Karaoke esta semana.