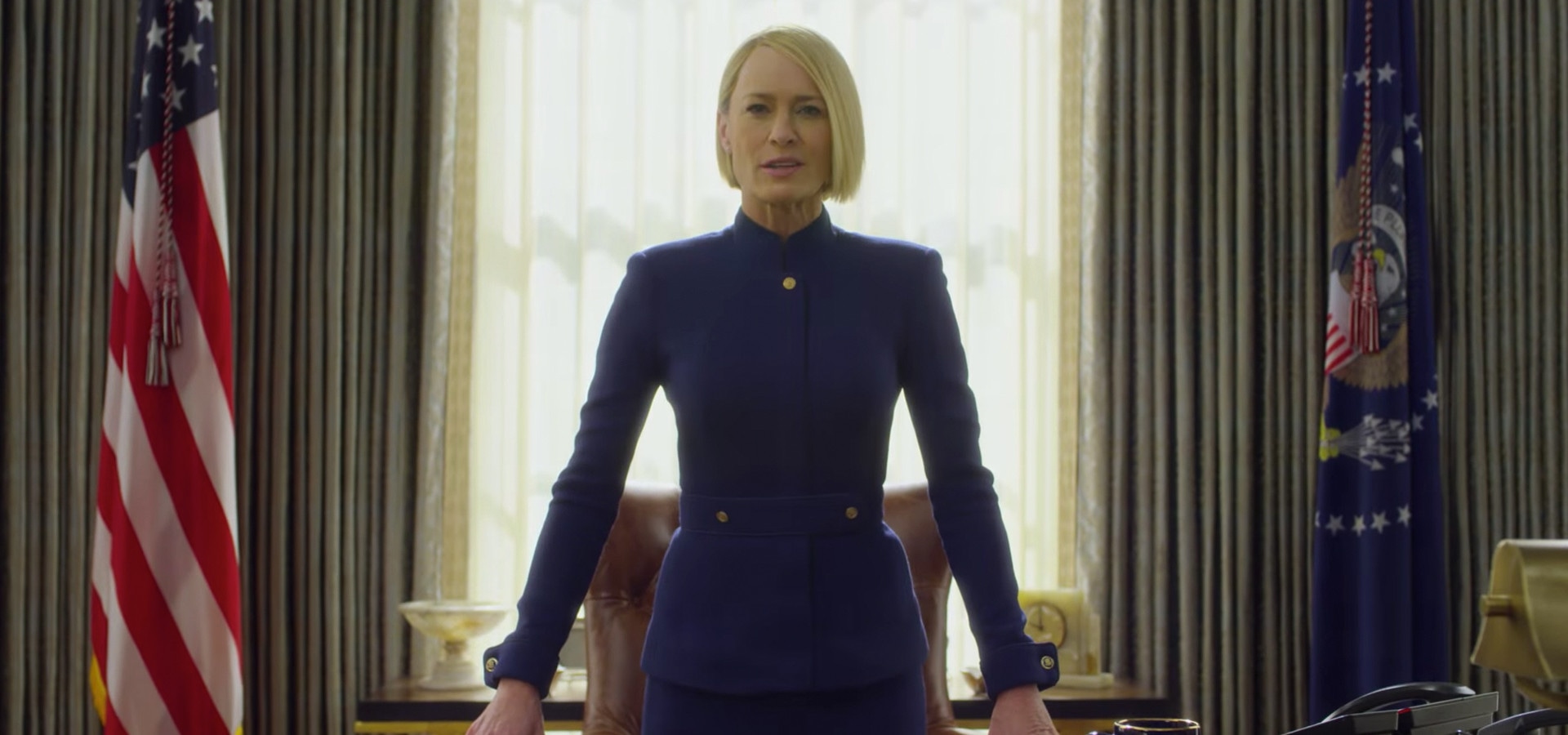 YouTube
Porque no hay nada más independiente que una mujer fuerte.
"Feliz Día de la Independencia… para mí". Con estas palabras de Claire Underwood, personaje que interpreta Robin Wright, House of Cards nos dejó saber cómo será su sexta y última temporada.
El video, que pueden ver acá, se publicó en Twitter con la etiqueta #MyTurn (Mi turno). La quinta temporada del drama político de Netflix terminó con el personaje de Wright tomando el control de la Casa Blanca. Ella se dirigió a la cámara, algo que solo hacía su esposo Frank Underwood (Kevin Spacey), rompió la cuarta pared y dijo, "Mi turno".
Wrigt será la protagonista de la próxima temporada, después de que Netflix cortara lazos con Spacey producto de las acusaciones en su contra de conducta sexual no apropiada. Ya se había grabado material de la temporada final de House of Cards y la producción tuvo que detenerse para repensarla. No han habido declaraciones sobre qué sucederá con el personaje de Frank Underwood. Al final de la quinta temporada, él se quedó esperando el perdón de Claire.
Como era de esperarse, que Claire Underwood declarara su independencia deleitó a los fans del show.
Este año se le unirán a Wright miembros conocidos del elenco como Michael Kelly, Jayne Atkinson, Patricia Clarkson, Constance Zimmer, Derek Cecil, Campbell Scott y Boris McGiver. Diane Lane y Greg Kinnear se unieron al show para su última temporada.
House of Cards regresará a Netflix este 2018.