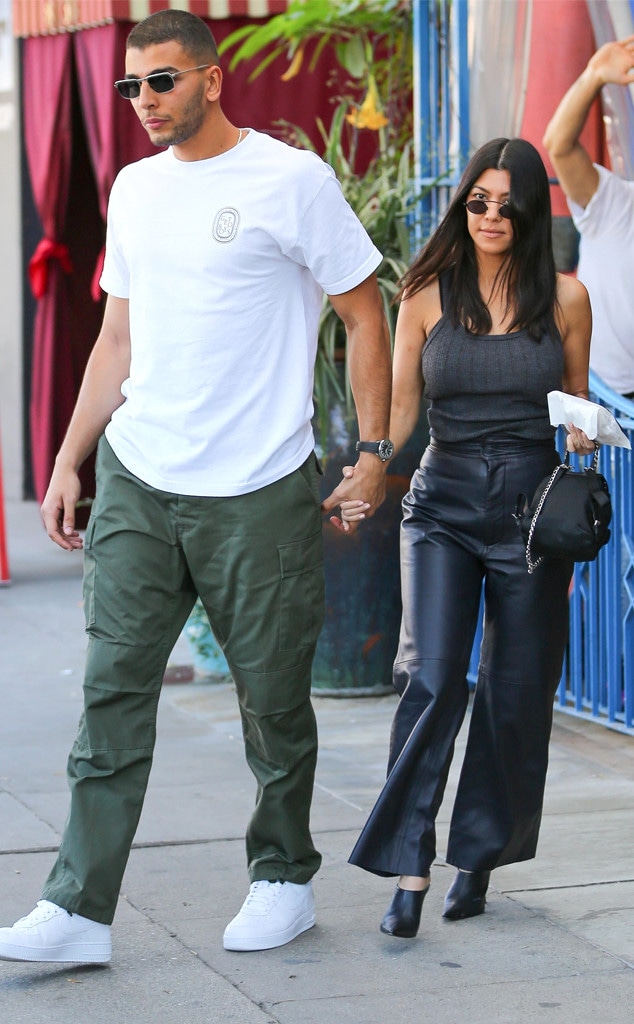 RAAK / BACKGRID
¡Alerta de romance!
El pasado viernes, fotografiaron a Kourtney Kardashian y Younes Bendjima besándose mientras nadaban en el océano de la isla italiana de Capri. Los dos exploraron las aguas azul cristalino de varias cuevas y se broncearon en paseos en bote. Kourtney usó un biquini Lisa Marie Fernandez Genevieve color naranja claro. Younes un short de baño color negro.
En su visita a la isla, la estrella de Keeping Up With the Kardashians de 39 años y su novio de 25 se quedaron en un penthouse del hotel costero Capri Palace. El costo de su tipo de cuarto se ubica en los 4.800 dólares la noche.
Younes compartió en su Instagram Stories un video de ella descansando en su piscina privada.
Kourtney y Younes iniciaron sus vacaciones por Italia la semana pasada. De visita en Roma, fueron a conocer los sitios turísticos, disfrutaron de cafés y cenas.
Kourtney sale con Younes desde hace más de un año y con frecuencia viajan juntos.