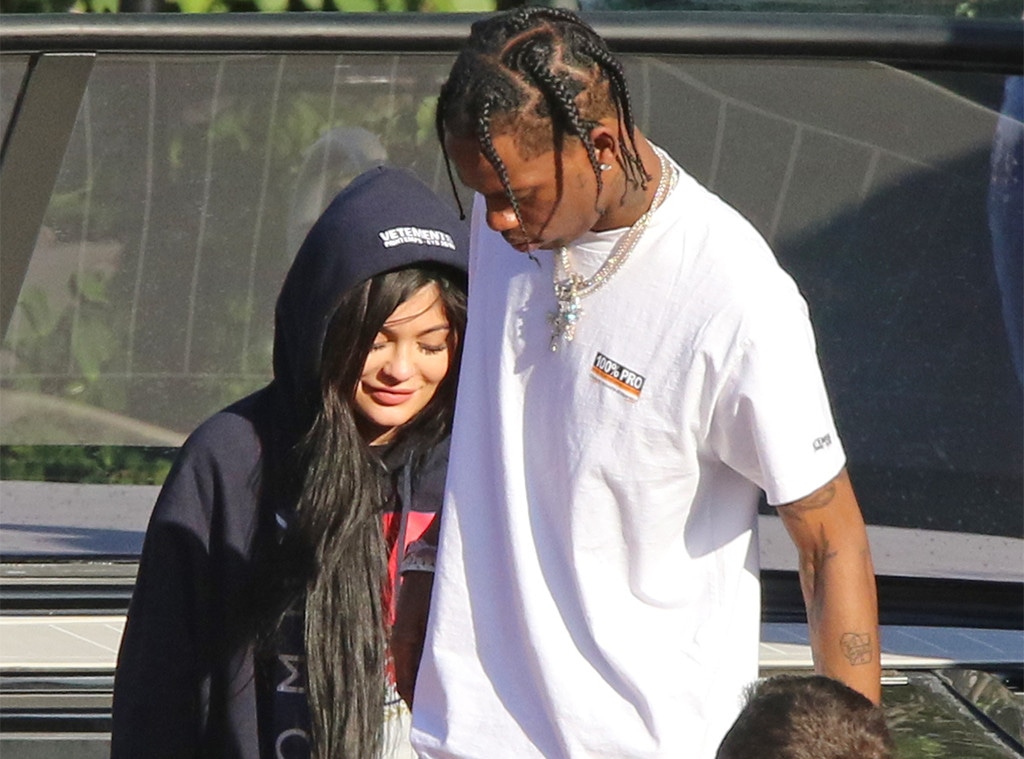 Splash News
Continúan las celebraciones por el cumpleaños del rapero.
Kylie Jenner no puede dejar de consentir al cumpleañero, Travis Scott.
Este martes, la estrella de Keeping Up With the Kardashians compartió una foto de ella abrazando a su novio durante una escapada a la playa. La magnate del maquillaje acompañó la foto de Instagram con un emoji de regalo, lo que sugiere que el viaje fue solo uno de sus muchos regalos de cumpleaños para el músico. Ese mismo día, la nueva madre también publicó más fotos de ella abrazada a su novio, en un yate y en la playa.
Parece que la pareja disfrutará de un poco de diversión en el sol como familia. Los nuevos padres aparentemente llevaron con ellos a su hija de tres meses, Stormi.
Travis cumplió 26 el pasado 30 de abril, sin embargo, Kylie comenzó las celebraciones un poco temprano. El sábado, la chica de 20 años rentó Six Flags Magic Mountain en Valencia, California, para que pudieran disfrutar del parque solo entre familia y amigos. Kendall Jenner, Kim Kardashian, Kourtney Kardashian y la mejor amiga de Kylie, Jordyn Woods, se les unieron para la celebración.
"Renté Six Flags para el cumpleaños del bebé", escribió Kylie. "Nunca habían ido".
¡Que sigan las celebraciones de cumpleaños!