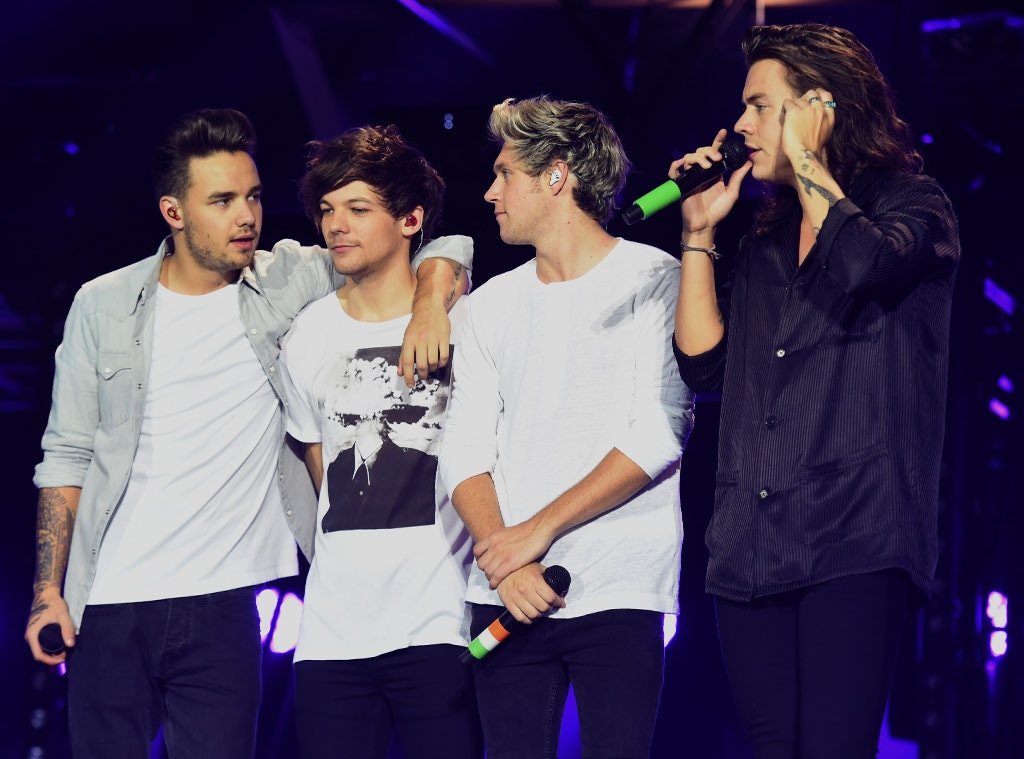 David Fisher/Rex/REX USA
Estos chicos sí que saben usar sus redes sociales.
Sólo quedan cinco semanas para que la agrupación inglesa haga el lanzamiento de Made in the A.M., y como si los dos primeros sencillos y todo el arte que llevó la creación del disco no fueran suficientes para aumentar las ansias de tenerlo ya entre nuestras manos, los chicos decidieron darnos el listado de canciones, que seguramente estaremos escuchando en loop por días, luego de su lanzamiento. 
E! NEWS > Louis Tomlinson no sólo se dedicará a la paternidad durante el break de One Direction
Olivia
If I could Fly
A.M.
Walking in the Wind
I wanna Write you a Song
Temporary Fix
Wolves
Louis and Liam announcing "I Wanna Write You a Song" "Temporary fix" and "Wolves" for the new album !pic.twitter.com/bHSvfsmaEg

— 1D Updates (@WW1DUpdates) octubre 11, 2015
Lo que nos deja con una potencial lista de 14 canciones y tres posibles Bonus Tracks por los que ya no podemos esperar más.
1. Hey Angel
2. Drag me Down
3. Perfect
4. Infinity
5. End of the Day
6. If I could Fly
7. Long way Down
8. Never Enough
9. Olivia
10. What a Feeling
11. Love you, Goodbye
12. I want to write you a song
13. History
14. Temporary Fix
15. Walking in the Wind
16. Wolves
17. A.M.
MÚSICA > ¿Por qué Ed Sheeran ya no seguirá escribiendo canciones para One Direction?
¡13 de noviembre, llega ya por favor!