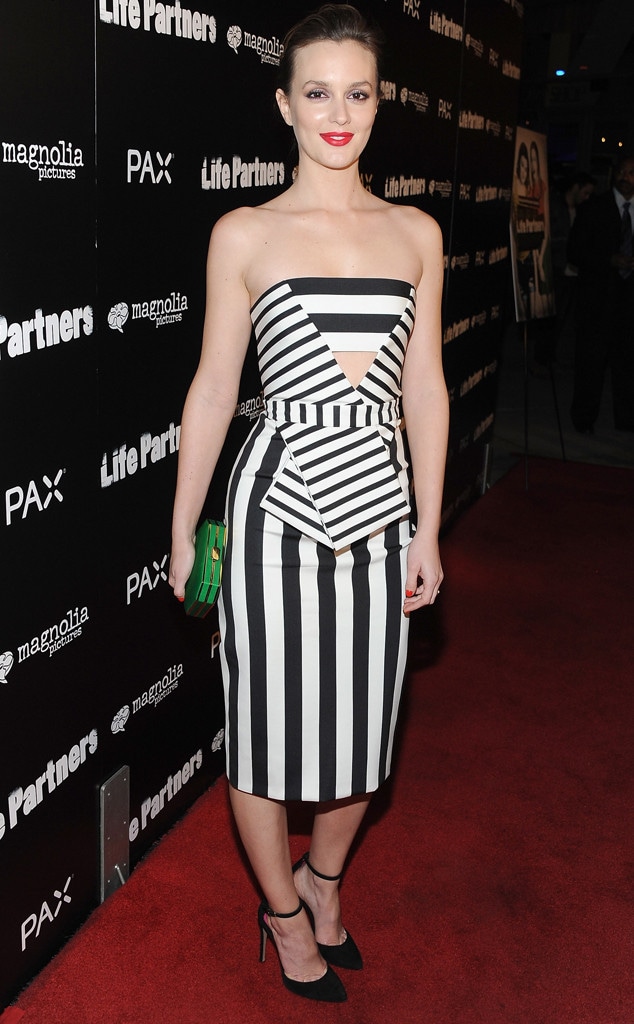 Angela Weiss/Getty Images
Das sind ja ganz wunderbare News.
E! News kann jetzt bestätigen, dass Leighton Meester und Adam Brody ein Baby erwarten. Erste Bilder des sich bildenden Bäuchleins wurden diese Woche veröffentlicht.
Die 29-jährige Sängerin und Schauspielerin sagte schon vor einiger Zeit, dass sie eine Familie gründen will. Sie ließ verlauten: "Most people I know are starting to get married. It'll be kids next. I like the grown-up stuff. I like having a house. I've got dogs."
Leighton erzählte, dass sie "Gossip Girl" schon anfing zu drehen, als sie noch so jung war und dass sie die Serie durch ihr ganzes junges Leben begleitet hat. Als sie mit dem Drehen fertig war, wollte sie "erwachsenere" Sachen machen.
Die super geheime Hochzeit mit Adam Brody war wohl der erste Schritt dazu.
Und seit sie "Ja, ich will" gesagt hat, haben sich ihre Prioritäten im Leben auch verschoben. "My values have shifted greatly in terms of what I find important. It's my family, my friends and having a personal life. Those are the things that need nurturing."
Gratulation dem glücklichem Paar.