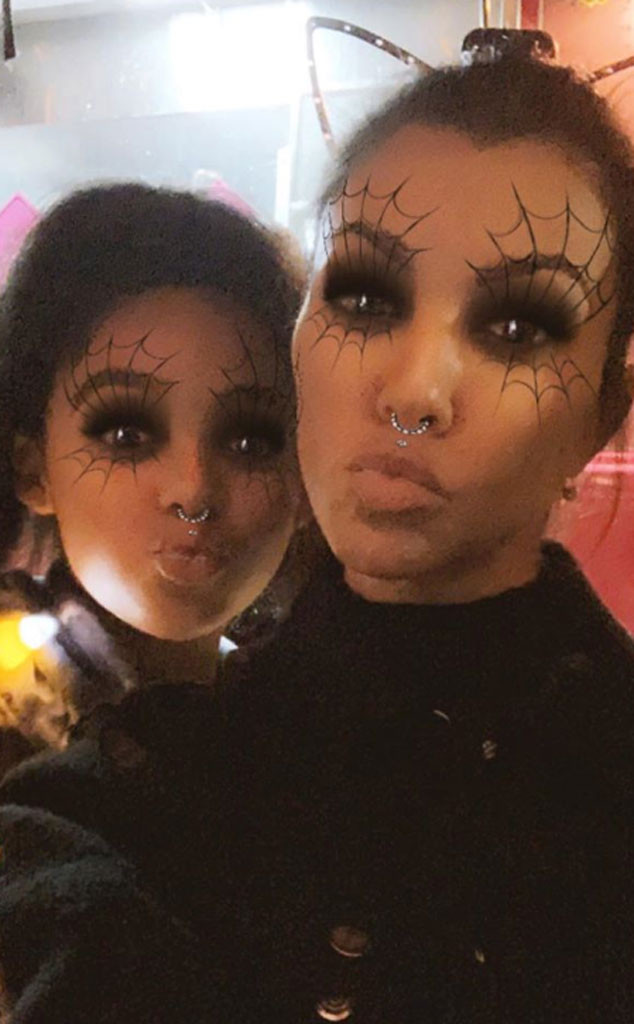 Instagram
Junto a Travis Barker, Kourtney vuelve a dejarnos impactados.
Kourtney Kardashian y sus tres hijos iniciaron las celebraciones de Halloween desde el martes por la noche.
En la víspera de esta gran celebración en Hollywood, la estrella de Keeping Up With Kardashians se llevó a Mason Disick, Penelope Disick y Reign Disick a "Nights Of The Jack", una experiencia de Halloween en Calabasas, California. Ahí también estuvo su amigo Travis Barker y sus hijos, así como la hermana de Jordyn Woods, Jodie Woods, con quien Kourtney publicó una selfie en Instagram.
"Kourtney y sus hijos caminaron a través de las hermosas instalaciones iluminadas que incluyen un área con temática de dinosaurios mostrando un dinosaurio de 6 pies de altura, una instalación de "amor"que exhibió todas las parejas famosas en Hollywood, incluida una calabaza tallada de Kanye West y Kim Kardashian", dijo una fuente a E! News.
"Kourtney se reía con Jodie Woods mientras tomaba la foto para Instagram", continúo diciendo la fuente. "Kourtney y sus hijos siguieron el camino a través de las diferentes instalaciones personalizadas y únicas. Se tomaron fotos, fue la manera perfecta para concluir las vacaciones y regresar a casa"
Kourtney y su familia recientemente regresaron después de un viaje a Bali para el cumpleaños número 38 de Kim, que tuvo  un costo aproximado de 30 mil dólares. Khloé Kardashian también se unió a Kourtney, Kim y sus hijos en las vacaciones. Una fuente compartió que las hermanas "estaban tan emocionadas de estar todas juntas en un lugar nuevo y hermoso".