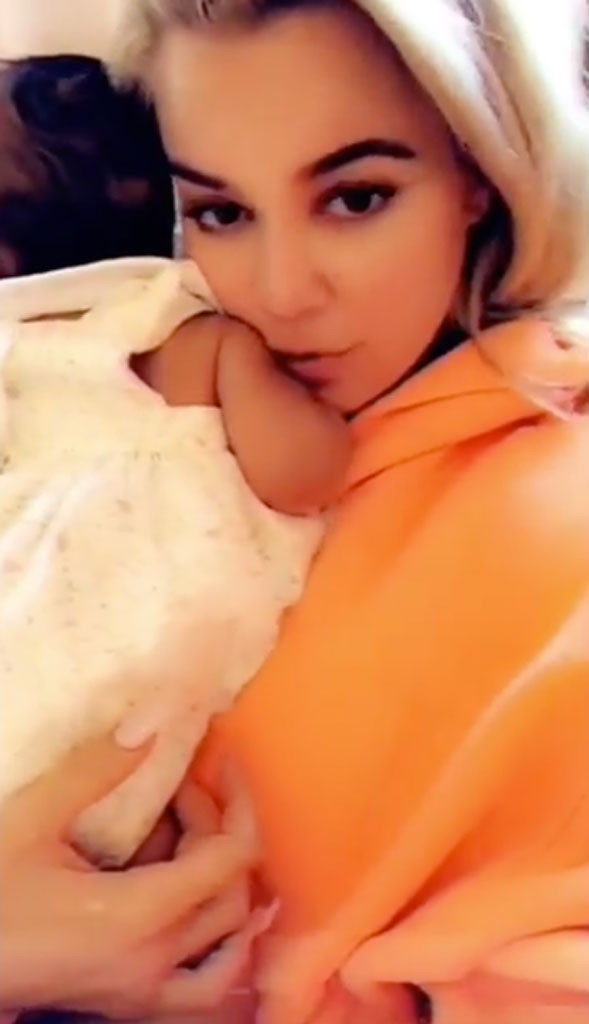 Instagram
¿Listos para una sobredosis de ternura?
Khloé Kardashian acudió a Instagram este lunes para compartir una nueva foto de True Thompson luciendo muy linda de rosa. La bebita de 4 meses lució un adorable vestido Lil Lemons con una bandana a juego de Amazon. Su orgullosa madre completó el look con un par de zarcillos brillantes.
"¡Hola mi dulce True!", escribió la estrella de Keeping Up With the Kardashians en la foto. "Sus muslos gorditos son mi debilidad".
Esta no es la primera vez que la orgullosa madre comparte material de su querida hija rockeando el color rosa. A principios de esta semana, la líder de Good American compartió en Snapchat videos de su bebé usando el vestido. La pequeña fue puras sonrisas mientras su madre le hacía cosquillas en la pancita y jugaban peek-a-boo.
"¿Quién es esta linda y tierna chica?", le preguntó Khloé a su hija. "Di, '¡Soy True! ¡Soy yo, mamá! Soy True'".