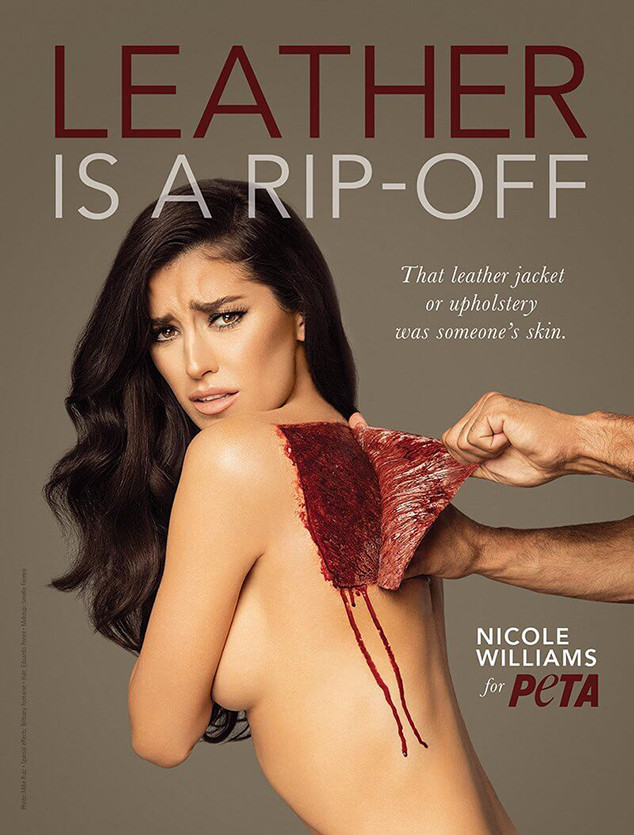 Mike Ruiz, PETA
Nicole Williams is going topless for a very good cause.
E! News can exclusively reveal the WAGS star's gruesome new anti-leather PETA ad in which the brunette beauty bares all. Nicole shows part of her bare breast while covering her boobs with one arm. The E! star strikes a painful stare towards the camera as a man peels off a giant square of skin on her bloodied back.
"Leather is a rip-off. That leather jacket or upholstery was someone's skin," reads the ad. Ouch!
In an exclusive on-set video from the PETA shoot, which will be featured in Sunday's new episode of WAGS, Nicole says, "I'm a crazy animal lover. I've always known that if I could have the opportunity to help I would and I'm just so honored that I get that opportunity now."