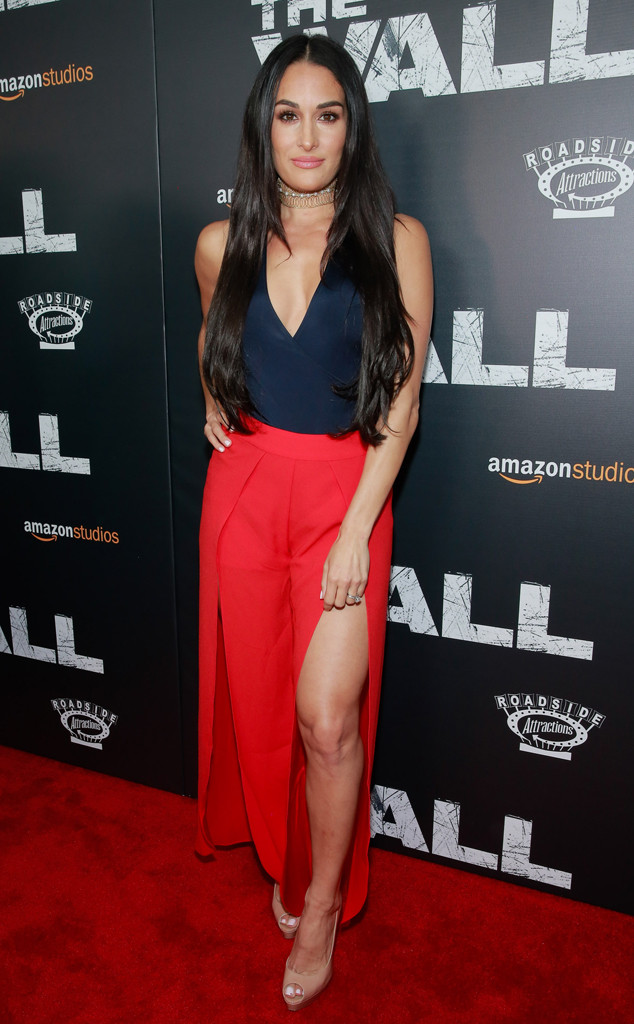 Nikki Bella is revealing past battles with depression after a terrifying incident when she was a teenager.
The Total Divas star opened up about the traumatizing experience during an interview on the Chasing Glory with Lilian Garcia podcast.
"I remember walking home one day from school and this car pulled up behind me really slow and it gave me a really weird feeling and all of a sudden it skimmed me and the man was half naked and tried to pull me into his car and saying crazy things to me," Nikki, who turns 34 today, revealed. "And it was terrifying. I remember like fighting, running to the nearest house, screaming, crying. Like praying the person the person was home because I didn't know I was being chased. Being a 15-year-old girl, that year I went through so much and it like broke me."