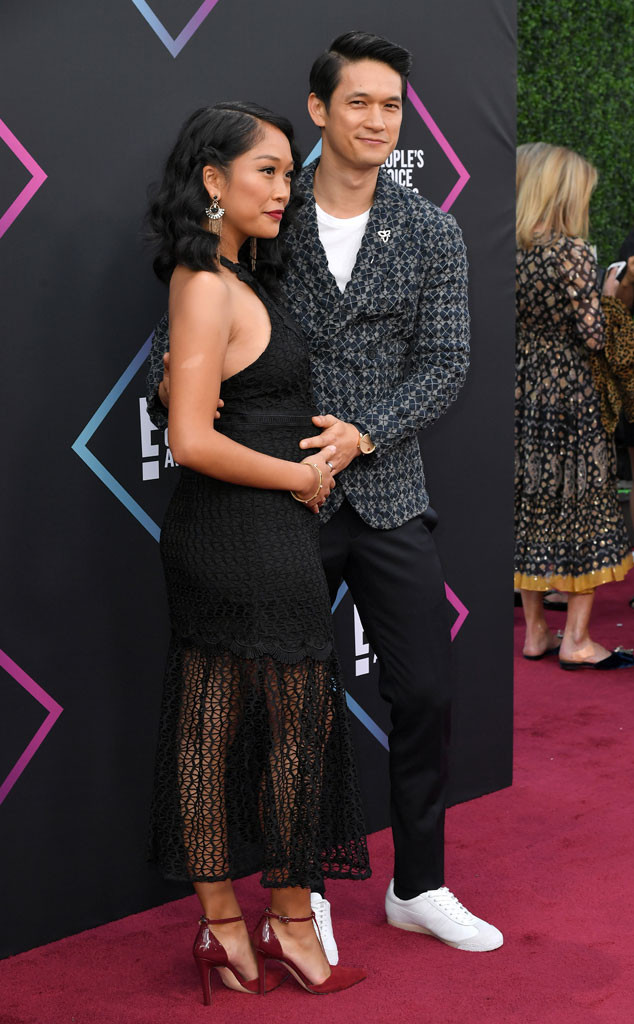 Rob Latour/Shutterstock
Harry Shum Jr. and his wife Shelby Rabara made their baby bump their plus one for the 2018 People's Choice Awards.
On Sunday morning, the Shadowhunters star and the Steven Universe dancer revealed that they are expecting their first child. Harry and Shelby shared the happy news by posing for an adorable photo, with Harry holding her bump and Shelby making a silly face.
And on Shelby's Instagram, she posted a series of breathtaking shots of herself cradling her growing belly, with beautiful fall trees as her background.
The pair got married in Dec. 2015 in Costa Rica, surrounded by family, friends and the cast of Glee. They also shared the news of their beach side nuptials on Instagram.