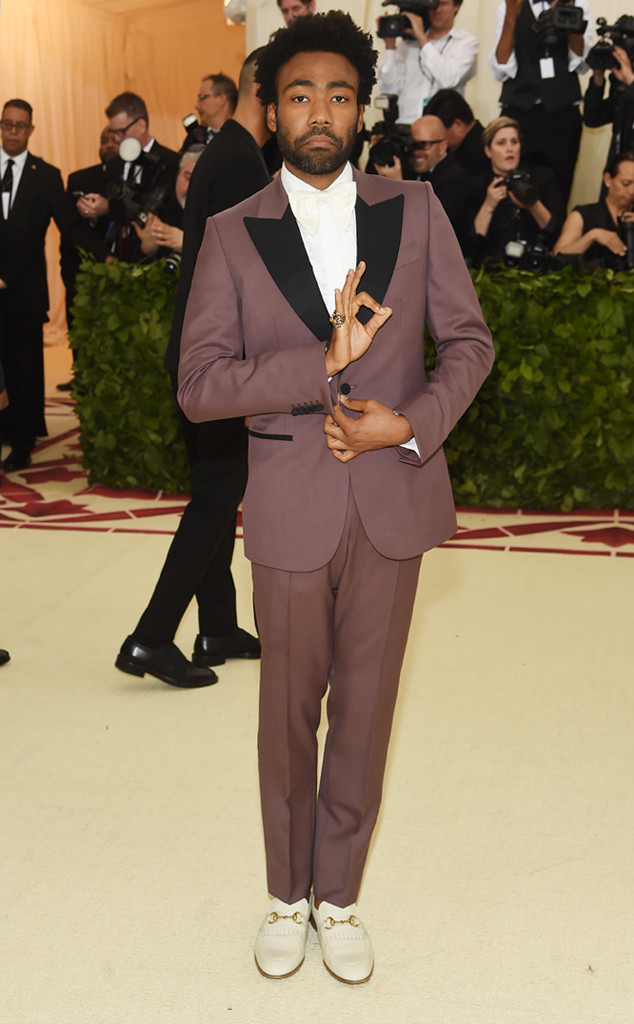 Jamie McCarthy/Getty Images
There once was a time before Donald Glover.
It's hard to believe, we know, considering the multi-hyphenate's enduring presence in just about every form of media these days, but it wasn't that long ago that an utterance of the guy's name would elicit not responses of raving adulation, but blank stares. But that was then and this is now.
And now, Glover has become one of Hollywood's most omnipresent and prolific creators, with an unbelievable list of titles on his resume as he's set out to conquer the fields of acting, writing, directing, music, stand-up. Is there anything he can't do? Honestly, we're not so sure.
As the only nominee at this year's People's Choice Awards to land nods in the three major fields of entertainment—TV, movies, and music—for his work in Atlanta, Solo: A Star Wars Story, and as recording artist Childish Gambino, Glover is shaping up to be 2018's true entertainer of the year. It's about time.