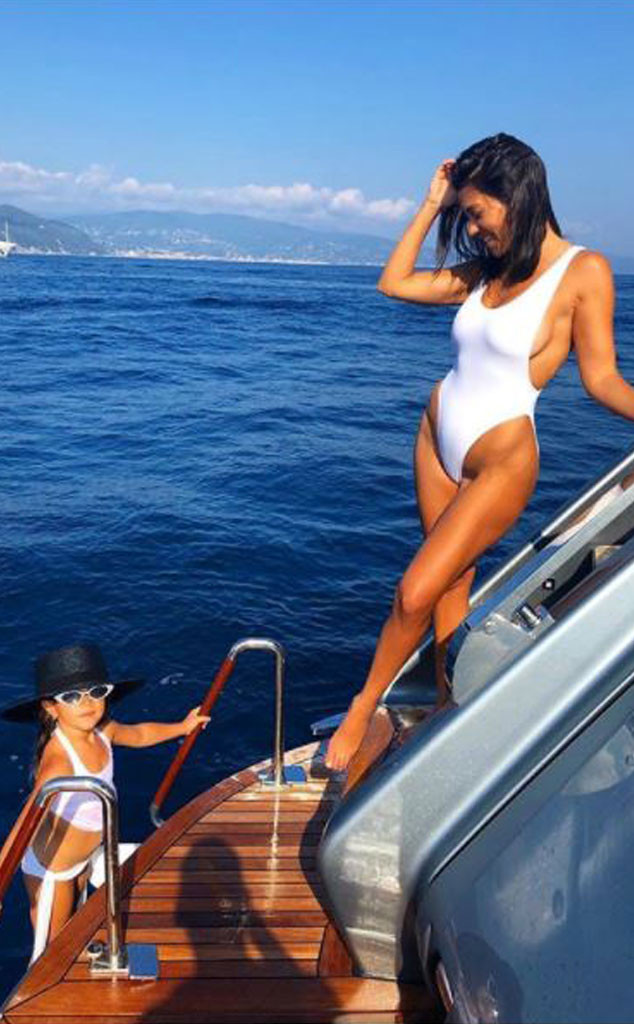 Instagram
Kourtney Kardashian has become quite the jetsetter in 2018.
Yes, it's not unusual for Kardashians to travel all over the world, but it seems that the mother of three has been in non-stop vacation mode this summer. In fact, it's safe to say that Kourtney has been living her best life these last several weeks as she's been abroad in Italy.
Back in June, the Keeping Up With the Kardashians star stopped by Rome, Italy with beau Younes Bendjima. They've since explored a lot more of the European country as Kourtney went yachting in Capri with her man and recently shared pics from the fishing village Portofino.