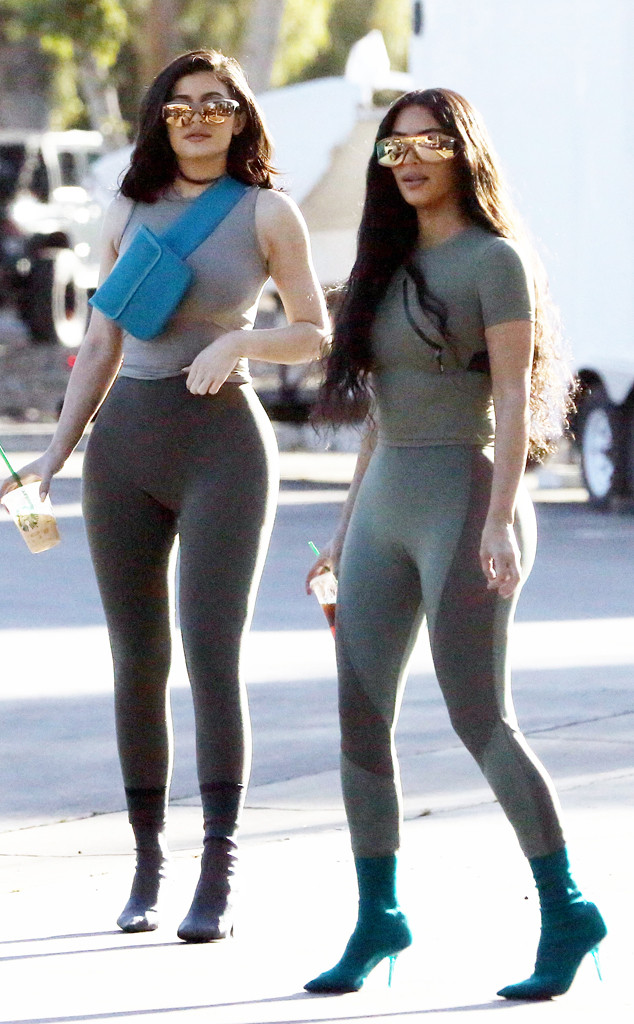 akra/X17online.com
These reality star sisters clearly took a few style cues from each other.
If it weren't for their different hair lengths, it would be a bit hard to tell these famous siblings apart. Kim Kardashian and Kylie Jennerwere spotted out and about on Monday, seemingly after a Starbucks run with their drinks in hand.
While a Kardashian-Jenner sighting in Calabasas is hardly a shock, the duo caught photographers' attention when they looked nearly identical in coordinating athleisure and ankle booties.
Jenner accessorized with a fanny pack worn over one shoulder and the sisters finished off their matching looks with aviator sunglasses.