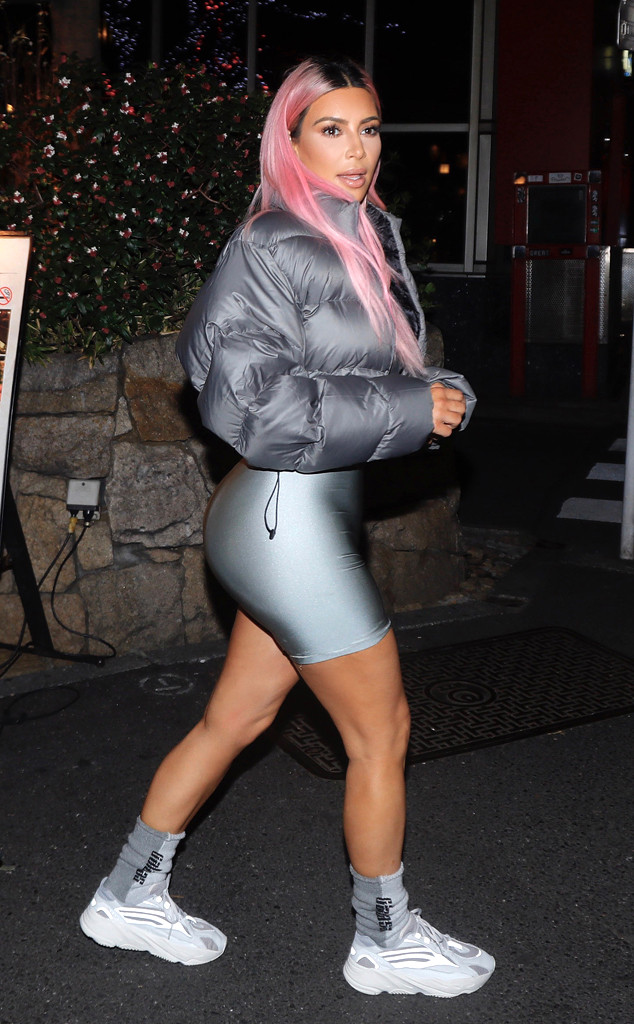 Brian Prahl / Splash News
Kim Kardashian has the time today.
In a series of tweets, the E! reality star defended Kanye West from reports that the rapper-designer had invited Paris Fashion Week buyers to a showroom without any clothes. A Yeezy fan account claimed in a since-deleted post that Yeezy Season 7 wouldn't include any apparel or accessories, saying Kanye "couldn't do what he wanted to achieve with this collection."
Well, leave it to Kim K to call b.s. on the apparent mixup.
"How can a verified account represent Yeezy with false information," she tweeted. "You do NOT work for Yeezy and NOT affiliated. How are you gonna believe an account that posts fake color ways."