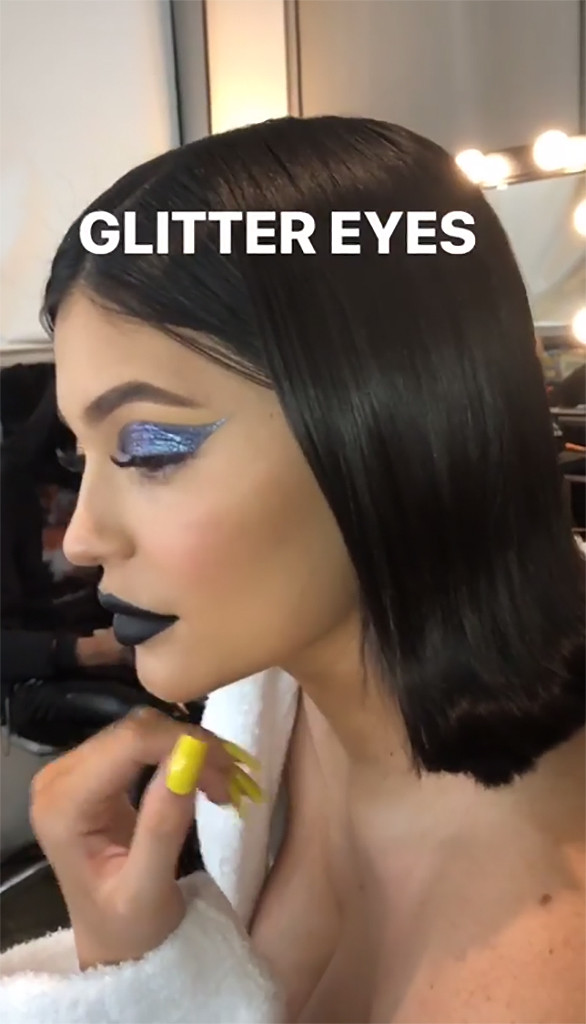 Instagram
The weather forecast is in! Kylie Jenner's latest makeup collection is stunning with a chance of Stormi Webster.
The E! reality star debuted a plethora of brand new Kylie Cosmetics products via social media on Thursday, all of which were inspired by her newborn daughter.
"I worked on this pretty much my entire pregnancy," Jenner explained in a video shared to her Instagram Story. "Right after we chose Stormi's name, her name really inspired me. I spent a lot of time on this collection and put a lot of detail into it... So I'll try to show you guys all the fun detail."
As per usual, Kylie modeled the must-have additions to your makeup bag, which include matte lipsticks, glitter eyeshadows, lip gloss, highlighter and eyeshadow palettes. Even the packaging features a nod to the 3-week-old with silver lightning bolts and clouds.