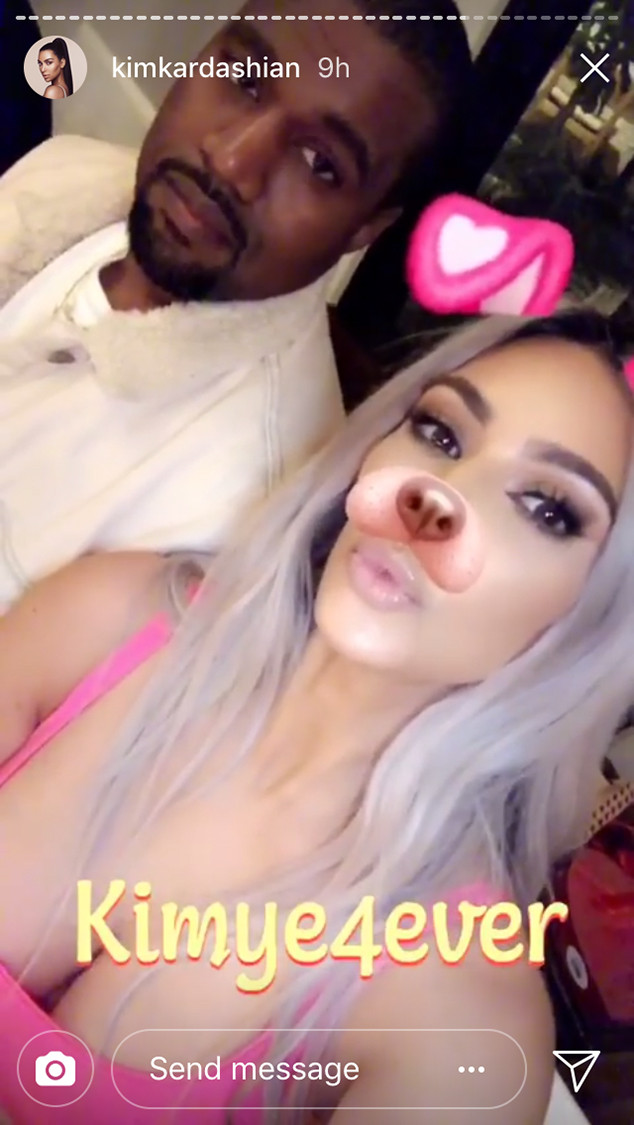 Instagram
Nothing says love like a little family karaoke.
Kris Jenner hosted a Valentine's Day dinner at her home on Wednesday and invited a few of her closest family and friends. Kim Kardashian and hubby Kanye West were there along with Khloe Kardashian and boyfriend Tristan Thompson. Rob Kardashian also joined the family for the celebration as did Kris' sweetheart Corey Gamble. Other celebrity guests included Jada Pinkett Smith, Real Housewives of Beverly Hills couple Kyle Richards and Mauricio Umansky and family friend Faye Resnick.
The famous momager went all out for the party. Guests sipped on champagne and enjoyed caviar before sitting down to a chef-prepared meal. She also stuck to the holiday theme by decorating her table with red and white china, dozens of candles and lots of red roses. There was even a long-stemmed rose chandelier.