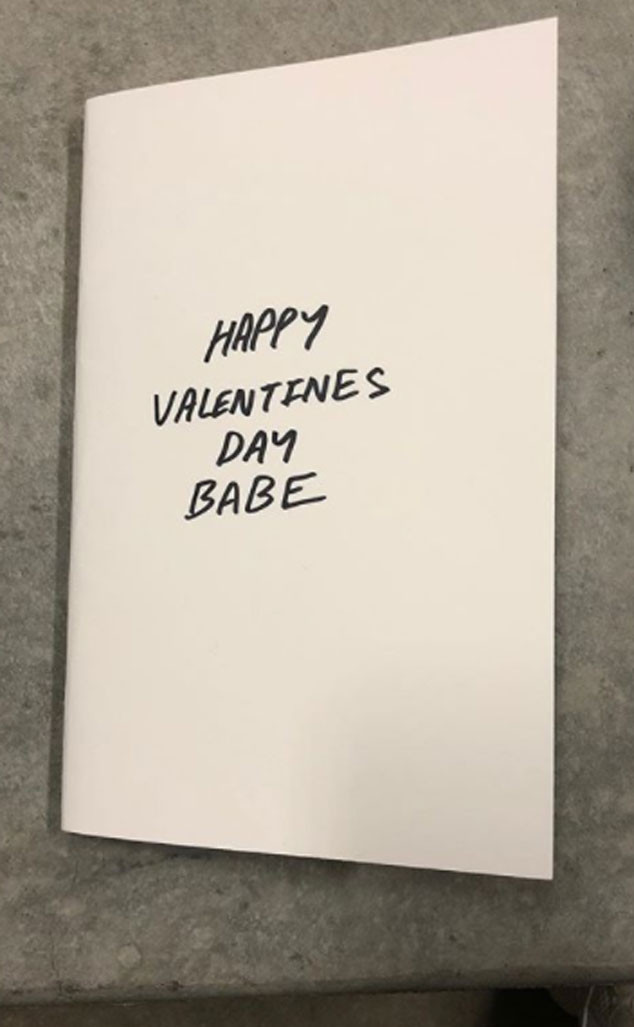 Instagram
Kanye West returned to Instagram just in time to send wife Kim Kardashian a Valentine's Day message.
The Grammy-winning artist reactivated his Instagram on Wednesday and posted a series of photos. The first picture was of a card, seemingly given to him by Kim or meant for his wife, that reads, "HAPPY VALENTINES DAY BABE."
But then Kanye started posting a series of photos of couples that are no longer together, like Madonna and Sean Penn, Cindy Crawford and Richard Gere and Gwyneth Paltrow and Brad Pitt. Out of the over 30 couples he posted pictures of, only a few are still together.