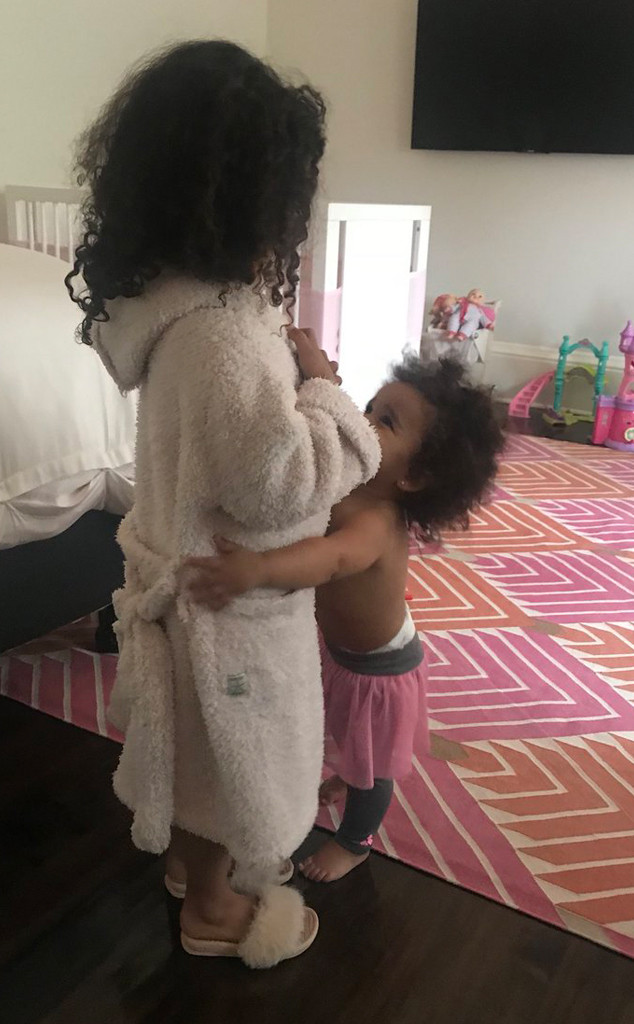 Twitter
Saturday morning hugs may just be the best kind of hugs.
Rob Kardashian decided to kick off his weekend by going on social media and sharing a photo of two special family members.
Let's just say Keeping Up With the Kardashians fans are going to enjoy this young duo hugging it out.
"Awwww GOOD Morning," Rob wrote to his 7.5 million Twitter followers as Dream Kardashian hugged Kim Kardashian and Kanye West's oldest child. "Cousin love, North & Dream."
"Awww," he added in a follow-up photo that included Dream wearing a pink tutu and North West sporting a robe and furry slippers.