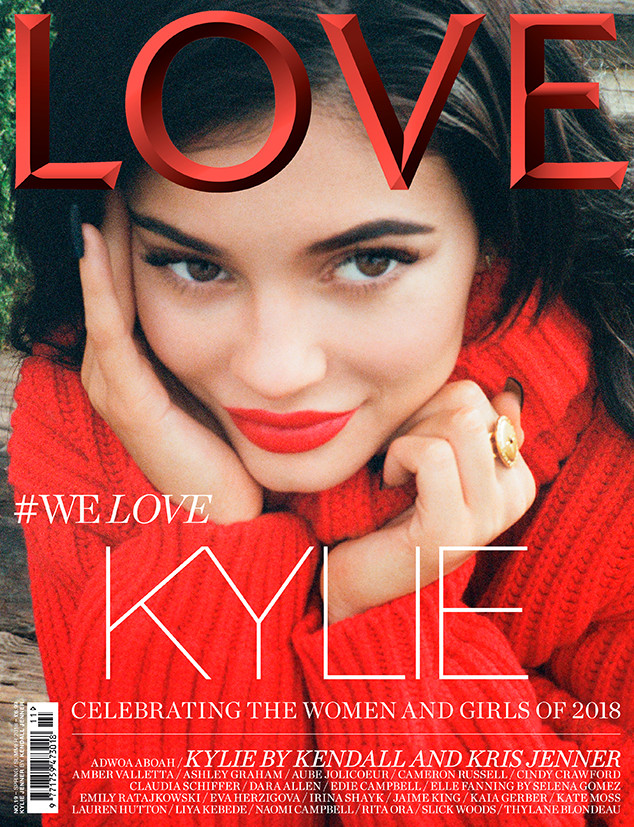 Kendall Jenner
There she is!
Kylie Jenner may not have popped up for the finale of the Kardashian Christmas card, but she did resurface on the cover of Love Magazine just in time for Christmas.
The 20-year-old makeup mogul, who is reportedly expecting her first child with beau Travis Scott, has been notably M.I.A in recent months. Though fans sincerely hoped she would show up for the 25th photo in the family's Christmas card series this year, she ultimately did not participate, leaving followers across the globe puzzled and asking the question: Where in the world is Kylie?
However, the reality star did resurface on fans' social media timelines to promote a new issue of Love Magazine, starring her as the cover girl, her older sister, Kendall Jenner, as the photographer and Kris Jenner as the interviewer.
In the headshot, Kylie is wrapped up in a red turtleneck knit as she smiles at the camera in matching lipstick—makeup done by her!—with her hands framing her face.