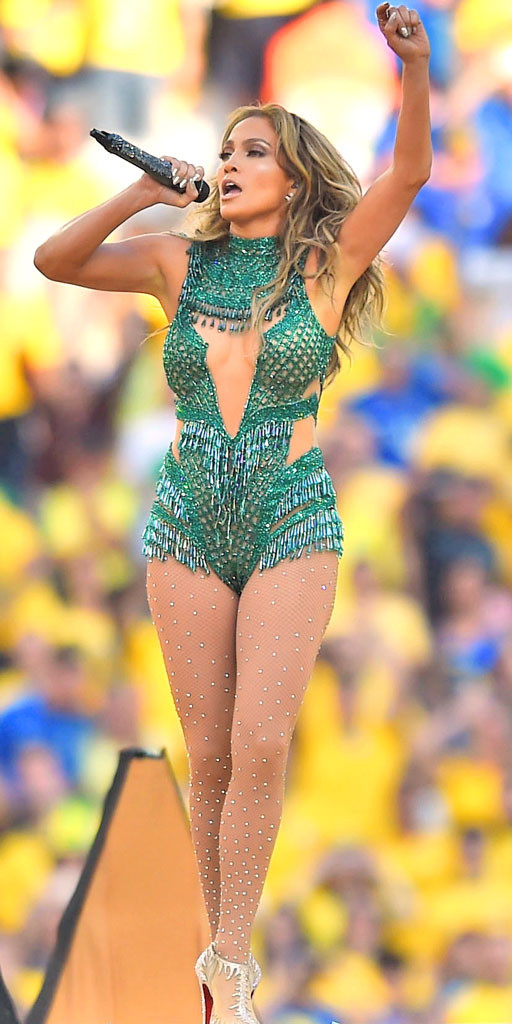 Buda Mendes/Getty Images
Did Jennifer Lopez get her sports mixed up? The "We Are One (Ole Ola)" singer kicked off soccer's biggest event (or futbol if you're anywhere but America) in an outfit that's better fit for the opening ceremony of the Winter Olympics. Though, even that is a stretch. This bedazzled look belongs doing triple lutzes...twenty years ago.
We can't technically blame the Bronx beauty for this selection. Apparently fans picked the Charbel Zoe design from three she posted. So does that mean J.Lo's fans want to see her perform in Disney On Ice: Frozen? FYI guys, she's a pop star, not an ice princess.