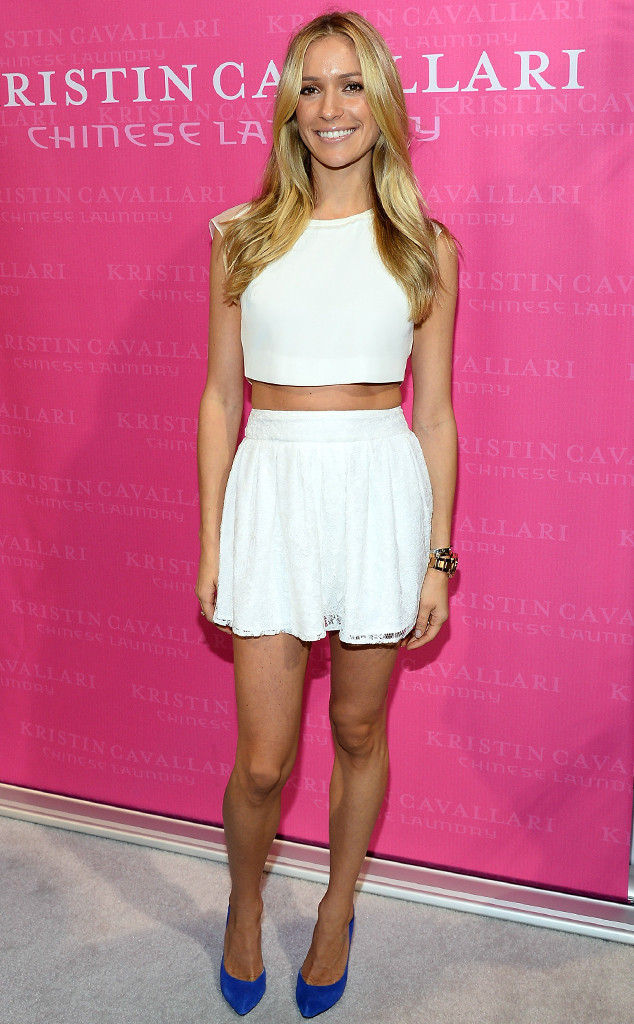 Ethan Miller/Getty Images
We know, we know—Vanessa Hundgens doesn't have a copyright on the white cropped top and skirt combo.
But isn't there some kind of "common law" when it comes to looks? Like, if a given celeb wears a given look seven times in a given season, they officially own the outfit? If that were the case, the former High School Musical actress would have the hold on all-white, belly-bearing wear, and the former Laguna Beach high star would be a total copy cat.