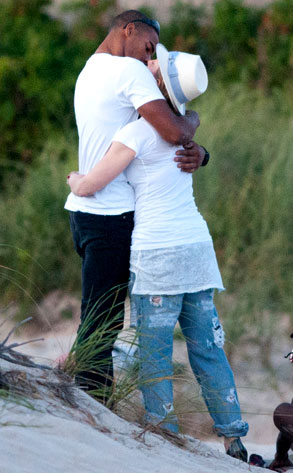 Hypnotics / Splash News
According to an article in the world renowned Life & Style magazine, Madonna is trying to keep her latest uncomfortably younger-than-her boyfriend quiet.
An "associate" of the singer said that she sat 24-year-old Brahim Zaibat down to discuss a 50-page confidentiality agreement. Coincidentally, that's only 3 pages less than the amount of years she's been alive. The proposed agreement supposedly prohibits her young lover from ever discussing her or any other information that "relates back to her and her life."
What…a bum deal.
Now, not only can he not watch TV, eat cheese or laugh, he can't even complain openly about it. The only benefit someone more than half Madonna's age gets from dating her is talking about it.
Madonna: 1, Brahim Zaibat: 0.