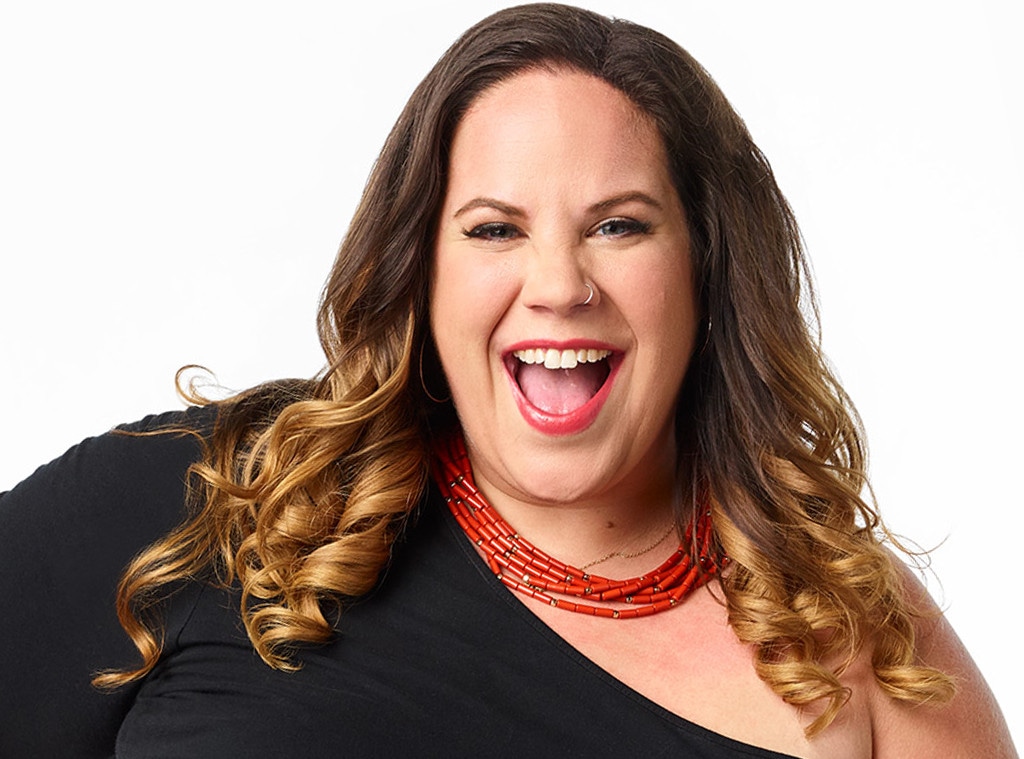 TLC
Whitney Thore's life is anything but boring, My Big Fat Fabulous Life has proven that season after season. With new episodes upon us (season premieres Tuesday, Jan. 1 at 8 p.m. on TLC), it's time to look back at some key moments from the last season chronicling Whitney's life.
This year, Whitney reunites with her old friend Buddy. They've been apart while he was in rehab.
"It's great having Buddy around, but there are many ups and downs in early recovery, so many adjustments, so much uncertainty in general, so it's a little stressful too," Whitney told E! News.
In a scene from last season, Whitney and Buddy discussed his addiction issues. At first, he said, he thought he could just ditch the cocaine problem and continue to drink. However, that's not the case.
"Even if I don't have a problem with alcohol—which I most certainly do—it's not worth risking my other recovery," he said at the time.
"I'm so proud of you," Whitney told him. "You know, I was so scared when I found out, I was terrified, and I just feel really bad that I didn't know…I don't ever want you to think I noticed and just didn't do anything."
Last season, Buddy opened up about his addiction to drugs. He said he started using cocaine recreationally and it got out of hand. "There were a couple of times where my heart felt it was in danger of overworking and who knows," he said. "Man, I was ready to die an addict. I just didn't care." However, he had friends and family who gave him an ultimatum and got him into treatment.
In the new season, the will-they-won't-they chemistry between the two is back and stronger than ever…except Buddy seems to be in a relationship. However, they do share a kiss in the new trailer.
"Ahhhh, the kiss is hard for me to watch! There may actually be more than one," Whitney told us. "Tune into the first episode to see it!"
Like the kiss, Whitney said it's sometimes hard to watch her life back on screen, it just "depends what it is."
"I think this season will definitely have some of those moments," she added.
In the previous season, Whitney revealed her desires to start a family, and continues down that path in the upcoming season. Previously, she floated the idea about co-parenting a baby with roommate Tal. "Just like how you'll take care of the cat sometimes, you know, I'm sure," she told him.
"I know it's not the most traditional thing to adopt and co-parent with my gay best friend, but actually saying this aloud makes me realize this is something that I could really do," she said in a confessional from last year. "Who cares if other people agree with it?"
Whitney told us the first episode of the season will reveal where she is in the process. "I found out a lot about adoption that I didn't know, and a lot of it was heartbreaking. Definitely not giving up on my dreams of motherhood, though," she said.
Also in the upcoming season, Whitney also reflects on her existing family and the increasing medical needs of her parents as they get older. She also embarks on a new fitness journey that takes her to Alaska. It could be the biggest physical challenge of her life, all in attempt for
redemption after last season's race in Hawaii ended in disaster.
"I am most excited for viewers to see my commitment to fitness and all the progress that I've made. It culminates in Alaska as we take on an enormous challenge," she told us. "The trip was truly life-changing!"
After several seasons of her life on TV, Whitney said the notoriety is a catch-22 at times.
"The biggest change [in my life] is how many people from all walks of life I've been able to connect with—that part is amazing, but I also feel fairly isolated in my real life so it's a catch-22," she admitted. "You can't ever really go back to being 'normal' when so many strangers around the world know such intimate things about you!"
My Big Fat Fabulous Life premieres Tuesday, Jan. 1 at 8 p.m. on TLC.