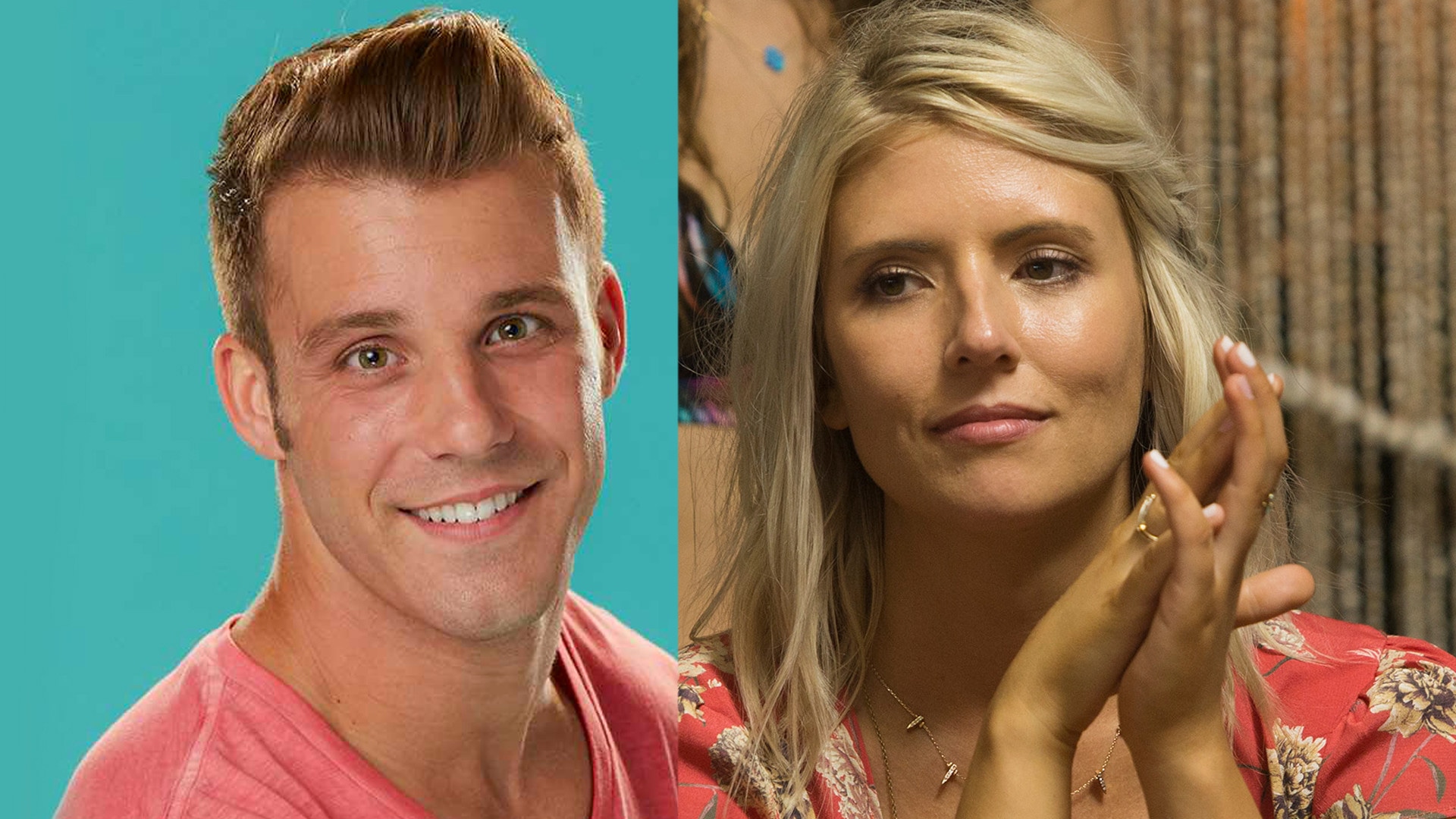 Paul Hebert via Getty Images; CBS
Danielle Maltby's publicist is speaking out about Paul Calafiore's behavior.
Lori Krebs took to social media on Wednesday to address the ongoing drama between Danielle, Paul and fellow reality TV star Cara Maria Sorbello. Back in June, Paul was accused of cheating on his girlfriend, Bachelor in Paradise star Danielle, with Cara Maria. Paul later addressed the cheating rumors in an emotional plea to Danielle.
"I am not proud of my actions these past weeks," Paul told E! News at the time. "I know they speak louder than these words. I have destroyed the one person that has believed in and brought out the best in me. I have many things I need to work on and repair internally. I want to be better. I know I haven't earned it, but I ask for patience and privacy while I work on repairing myself."
Paul and Cara Maria have been in a relationship since the cheating scandal earlier this year. As for Danielle, she recently took to Instagram to share the reality of how the scandal impacted her.
Danielle Maltby/Instagram
"I've been slowly draining since the lies started and my ex cheated on me," Danielle wrote. "The people that know and love me, see how much this has taken from me, especially physically. The 'revenge bod' I've tried to joke about isn't some new diet trend, it's because I've been physically sick from the anxiety, stress, grief and lies inflicted on me for months. They've seen the messages and emails all summer, fall and now winter. Even this week, begging me to unblock him because 'we are important in each other's lives.' I made a lot of excuses trying to rationalize his behavior and I wasn't able to come to terms with the fact he was able to hurt me like this. I believe I was shown the person he wants to be but something is holding him back from it."
In response to Danielle's post, Paul told E! News he believes Danielle "misinterpreted" his intentions in the emails and messages that she referenced in her Instagram message. "I had no idea I was blocked by Danielle until I received an email from her," Paul said. "I didn't beg to be unblocked, I asked why I was blocked when we could just talk like adults."
Paul also added, "If she wanted me to stop talking to her then all she had to do was tell me."
On Christmas, amid rumors of a split with Cara Maria, Paul took to his Instagram Story to write, "There's always multiple sides to a story. There's always motive behind actions. Assailants can sometimes disguise themselves as victims. People have short memories when they want to believe a narrative. The truth always comes out, it's just a matter of lifting off the blinders that keep you from seeing it."
He also tweeted to Cara Maria, "I'm fighting for us. I'll die before letting an ex come between us and the connection we have."
The following day, publicist Lori took to Twitter to seemingly respond to Paul's message.
"I've stayed quiet about this but i can't anymore. I can't let this man ruin the lives of any other girl," Lori's series of tweets began. "I told Paulie Calafiore that i would be there to support him if he did the right thing and take ownership and responsibility for his actions. Instead, he's decided to continue his patterns and do what he does best - put the blame on anyone else but himself. I will not let him do this any longer."
"He will come out with many more lies but the truth will prevail," she continued. "Paulie will say i set him up trying to come up with some elaborate story to get Danielle into the media. My answer to that is: This kind of publicity does more harm to Danielle than good. Danielle can go on Bachelor in Paradise if she wants to. Her Bachelor family adores her. Being associated to you Paulie is NOT a good look for someone like her."
"Danielle was extremely courageous to come out with her story, she did so publicly because she had enough," Lori's tweets went on to say. "She reached her breaking point and couldn't live the lie he was putting on her for 7 months. In response to Paulie's latest lie on his twitter...this is the last text message i sent to him. Paulie, i had given you MANY chances to come clean. You drew the line in the sand today. Cara doesn't deserve this. Danielle doesn't deserve this. And you sure as hell won't ever threaten me or my job again."
Lori also posted a screenshot of a text she allegedly sent to Paul, which reads, "You're a real animal Paulie. A day ago you were talking SHIT about Cara saying you projected your love for Danielle onto her and went on and on begging me to get Danielle to talk to you. Saying you were getting the tattoo removed, how Cara just does all this shit for the media, victimizing herself. How you always compared Cara to Danielle but she could never come close to Danielle or your feelings for her."
"And now this is the story you are coming out with?" Lori's text continued. "ALL because you know you NEVER stood a chance with Danielle again. God has plans for people like you. I put in hours trying to help you do the right thing. How dare you make this poor girl look like the villain in all this. Karma is coming for you. Fast. Don't ever message me again. EVER."
Paul has yet to publicly comment on Lori's statement, but he has liked a series of tweets about her posts, including one that calls her tweets "unprofessional."