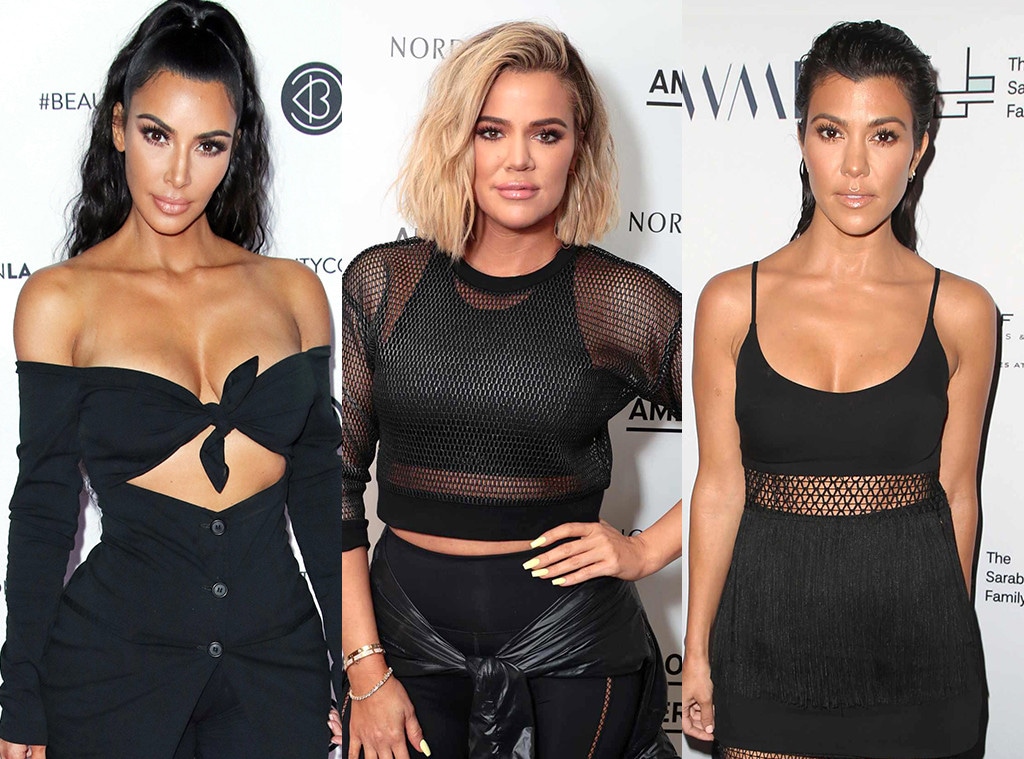 Shutterstock
It's a Christmas miracle—the Kardashians finally released a Christmas card.
Khloe Kardashian shared the adorable photo with her sisters and their kids on Instagram on Christmas Eve morning. Khloe, Kourtney Kardashian, Kim Kardashian and Kylie Jenner cozied up with their plethora of kids for the impromptu photo shoot. Kendall Jenner and Rob Kardashian don't appear in the picture, but Rob's daughter Dream Kardashian made an appearance beside Khloe and Mason Disick.
For the family photo everyone sported a white outfit, but Khloe gave her outfit an extra sparkle by donning a gold crown. 
Kim detailed their rush to get the perfect photo on her Twitter after sharing the cute pic. "This year we waited until the last minute to do a card," Kim shared. "Schedules we're [sic] changing, my husband was in and out of town. But The day of this card last minute realized we were all together so we had all of our kids come meet us."
She added, "Kendall and my mom rushed to a meeting after this shoot so this is what we have! As many of us as possible!"
Fans were delighted to wake up on Monday morning to see that the Kardashians decided to make a holiday card for the year after Kim previously shared they had no plans to make one. She cited last year's Christmas card drama as the reason behind their decision to nix the highly-anticipated holiday card.
During an exclusive interview with E! News, Kim told the cameras that last year's card "was so dramatic," she couldn't imagine doing it all over again."
"I have to say, in thanks to last year's Christmas card, that really did just f--k us over," Kim explained. 
Then, there is the small matter of coordinating everyone's schedule so they could all be together, which appears to be a nightmare for momager Kris Jenner. Kim joked, "Kris Jenner has given up. She just is like, 'I don't have the energy to wrangle all my kids anymore, and their kids'."
However, Kim recently gave Kards fans a glimmer of hope when she shared on her Instagram Story that she might arrange a quick photo shoot for the family. And that tiny bit of hope grew a bit bigger when Khloe tweeted that she believed a Christmas card "will be coming very shortly." 
No doubt there will be even more cute photos of the family coming down the pipeline with the annual Christmas Eve party taking place on Monday night.
Happy holidays!