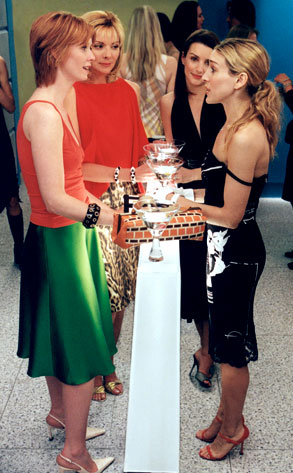 HBO / Craig Blankenhorn
Every femme and fagola must be raising his-and-her martini glasses in ecstasy now that the Sex and the City sequel's a go.
But what can we expect? Will Carrie be shopping at Payless instead of Prada, since we're in a recession? That's not a romantic comedy, that's straight up horror. We asked Sarah Jessica Parker what we can expect in Sex 2, 'cause we can't wait until 2010:
"[Sarah] is a producer, like last time," says her rep. OK, so what else? How about plot points? Big dies, right? "The script has not been written yet."
Jeez, Michael Patrick King's taking so effing long at shooting out another on, we put together storylines for what the quartet of lovely older ladies should be up against in the sequel. See if you agree: