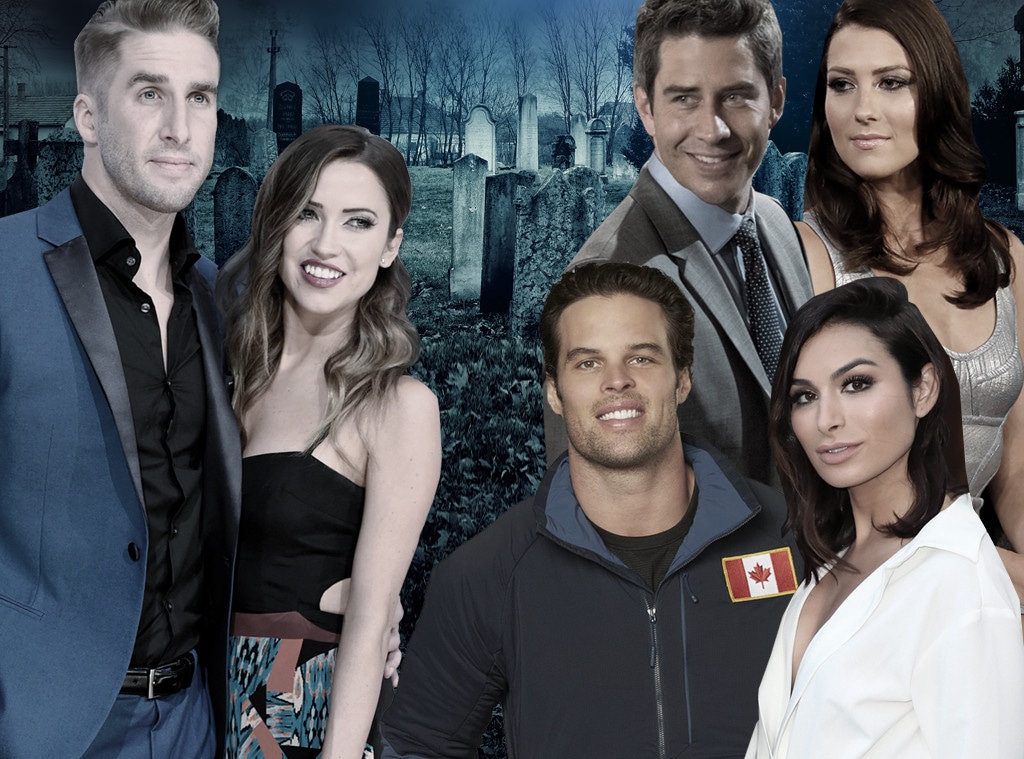 E! Illustration
It's been quite a year for fans of the Bachelor franchise. 
Ups, downs, lefts, and rights have been happening all over the place, and while we've already discussed a few of those major milestones, it's time to pay tribute to the ones we lost—even the ones we lost before we barely even got to know them. 
Some lasted months, or even years. Some barely made it past the end of whatever show they formed during. One fell apart spectacularly on the same day the proposal episode aired, and one break up played out in front of our horrified eyes in a way we'll never be able to forget, no matter how hard we try.  
We've taken a moment to say goodbye to them all, even if there are a few we hope can still make it in the end. And by a few, we mean two. For most of them...they made the right decision. 
The Bachelor returns Monday, January 7 on ABC.