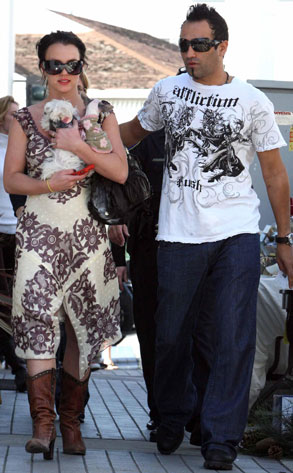 INFPhoto.com
Adnan Ghalib didn't do much for Britney Spears' image—and he sure isn't doing much for his own, either.
The former fixture in Spears' pre-comeback camp is being investigated by Los Angeles police for allegedly hitting a process server with his car.
Although authorities wouldn't identify the subject if their investigation, an LAPD spokeswoman confirmed to E! News Thursday that a report was taken for felony assault with a deadly weapon.
"There is a detective assigned to the case out of West Valley," she said.