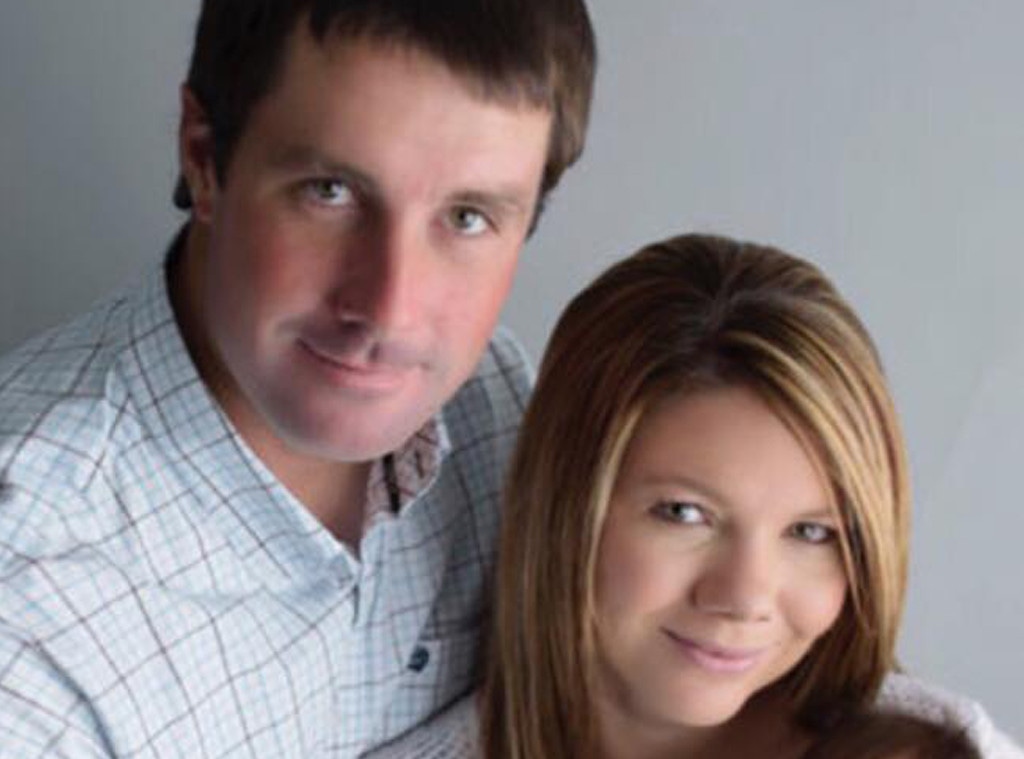 Facebook
UPDATE: The Patrick Frazee trial has concluded with a guilty verdict. NBC News reports that a Colorado jury found Frazee guilty of first-degree murder in the death of his fiancée, Kelsey Berreth. On Monday, a judge sentenced him to life without the possibility of parole.
A jury of six women and six men deliberated for under four hours before finding Frazee guilty on all charges: two counts of murder, three counts of solicitation to commit murder and tampering with a deceased human body. District Court Judge Scott Sells also sentenced Frazee to an additional 156 years for the additional charges. 
Berreth was reported missing last December. She was last seen publicly at a grocery store with the couple's 1-year-old daughter on Thanksgiving day. Her body has never been recovered. 
______
Authorities may be one step closer into finding out what happened to Kelsey Berreth.
Police confirmed that the missing Colorado mom's fiancé was taken into custody around 7 a.m. local time in connection with her disappearance.
"Today we arrested Patrick Frazee on charges of first degree murder of Kelsey Berreth," Woodland Park Police Department Chief Miles De Young said in a press conference. "He is currently being held in the Teller County Jail."
According to police, Kelsey's one-year-old daughter remains in protective custody and is expected to be reunited with Kelsey's family. E! News has reached out to Patrick's attorney for comment on today's arrest.
"While we have not found Kelsey at this time, information has been developed that is helping to narrow down our search," Chief Miles shared with reporters. "As you can tell from the arrest, sadly, we do not believe that Kelsey is still alive."
The disappearance of Kelsey has captivated the nation after she vanished without a trace on Thanksgiving Day.
Police say the 29-year-old pilot instructor and was last seen shopping at a grocery store in Colorado.
Teller County Sheriff's Office
"She's not the kind that runs off," Kelsey's mom Cheryl Berreth previously shard with reporters. "This is completely out of character. Someone knows where she's at."
Cheryl was the one who eventually reported her daughter missing on December 2, almost 10 days after her daughter was last seen in public.
One reason for the delay is because Kelsey's boss received a text message from the pilot instructor three days after Thanksgiving. The texts were sent to inform her company that she would not be at work for the next week.
Watch:
In Memoriam: Fallen Stars of 2020
Ultimately, speculation has started to surround Patrick especially after he didn't attend a press conference. His attorney, however, maintained his client's innocence.
"Much has been said over the news and social media about Mr. Frazee's absence at the local new conference recently held by the Woodland Park Police Department on December 10, 2018," the law office of Jeremy Loew said in a previous statement to E! News. "Mr. Frazee was first notified of the press conference approximately an hour prior to its commencement. Had he been given more advance notice, he would have participated."
After Patrick's property was searched, his attorney released another statement.  "Mr. Frazee was never asked to voluntarily participate in this search," the statement read. "We encourage law enforcement to take whatever steps it deems necessary to find Kelsey Berreth and to be able to exclude Patrick Frazee as a possible suspect in this missing person investigation."
(This story was originally published Friday, December 21, 2018 at 10:10 a.m. PST)