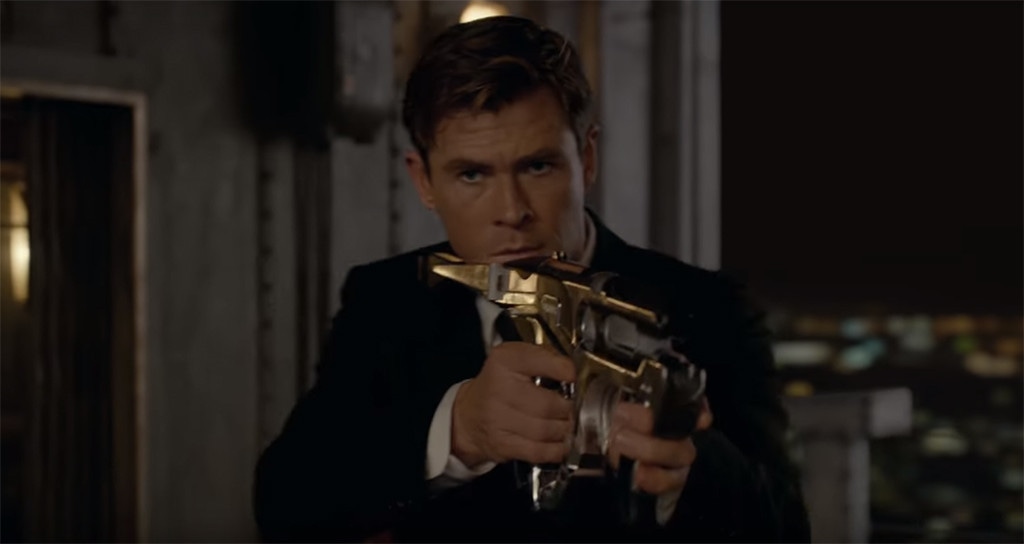 Columbia Pictures Corporation
Chris Hemsworth and Tessa Thompson make this look good!
The 35-year-old actor, sporting a clean-shaven look, plays a sexy (and Taco Tuesday-loving) Men in Black secret agent in the new Men In Black spinoff, Men In Black International, whose first trailer was released on Thursday. The film reunites him with his Thor: Ragnarok co-star, who plays his new partner, a newcomer to the organization. In Men In Black International, Hemsworth and Thompson's characters, Agent H and Agent M, team up in London to combat a new alien threat—and an MIB mole.
Also starring in the film: Liam Neeson, who plays the head of the group's U.K. branch, Emma Thompson, who returns as chief of MIB, plus franchise newbies Rebecca Ferguson and Kumail Nanjiani.
Fans will recognize some familiar alien faces in the movie, which pays a brief homage to Will Smith and Tommy Lee Jones' original Men In Black film characters.
Watch the trailer for Men In Black International below.
Men In Black International is set for release on June 14, 2019.