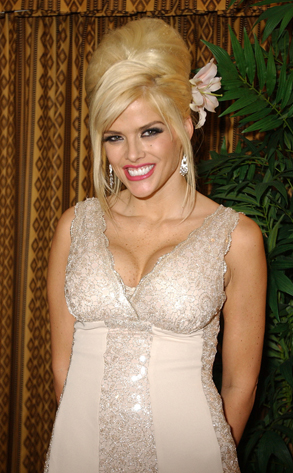 Denise Truscello/WireImage.com
Here's hoping Bobby Trendy is ready for his closeup. Or his aria.
Britain's Royal Opera House today dropped a (blonde) bombshell on the suddenly less staid world of theatre by announcing plans to develop an opera based on the life of Anna Nicole Smith.
"It's not going to be a horrible, sleazy evening," Elaine Padmore, director of opera at London's Covent Garden, where the show will be staged, told the Guardian. "It is not going to be tawdry; it is going to be witty, clever, thoughtful and sad."
Not to mention in no way short on drama. But one thing it won't be, Padmore promises, is exploitative.