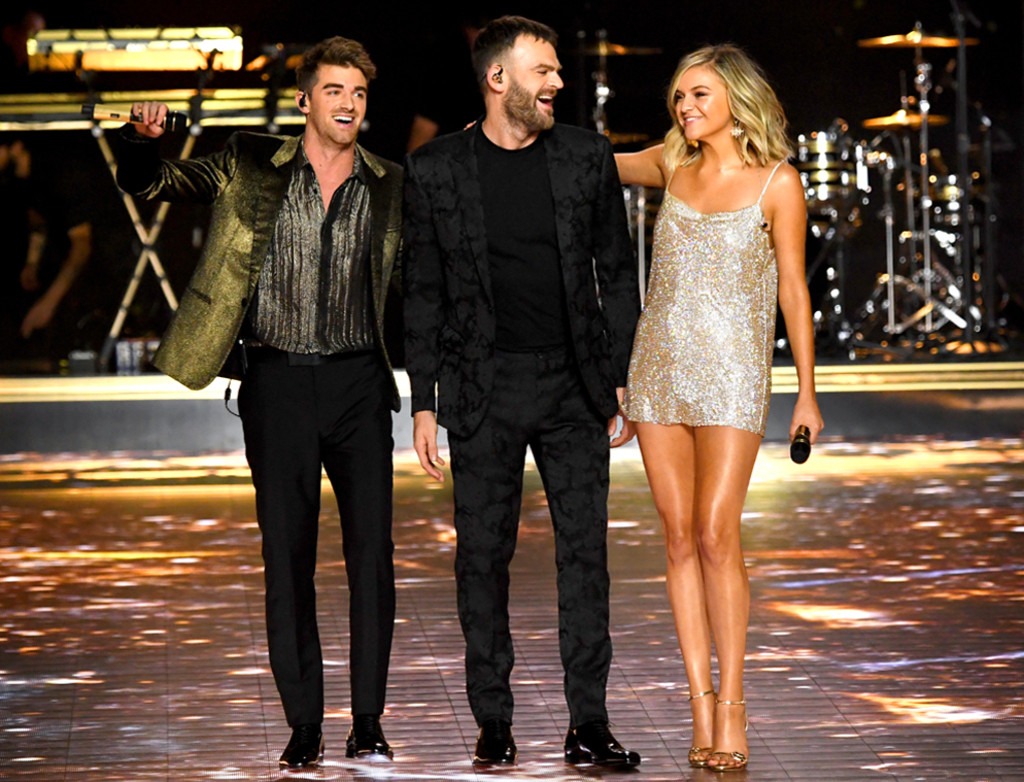 Kevin Mazur/WireImage
Let the countdown begin!
New Year's Eve is almost upon us which means it's almost time to watch Dick Clark's New Year's Rockin' Eve annual TV event. It seems like just yesterday we were counting down until December so we could begin listening to Christmas music and watching Hallmark Channel movies without judgment, but alas it's now almost 2019 and that's just crazy.
As usual, Dick Clark's New Year's Rockin' Eve will be hosted by Ryan Seacrest along with Jenny McCarthy from New York City, and as you might've guessed the festivities will be lit.
Lucy Hale will be hosting the New Orleans celebratory event while Ciara will be taking charge of the West Coast celebration from Hollywood, where she will also be performing! With so many stars hosting this year's event you know there have to be equally as amazing performances from each location to tune in for.
Let's start with the California crew, which will include acts like The Chainsmokers and Kelsea Ballerini, Macklemore with Skylar Grey and Charlie Puth. 
This party will also include performances by Ella Mai, Dua Lipa and Foster the People.
Oh, did you think the Southern California bash was done? Ya, no, there are a lot of killer acts that have been added to this lineup over the past month and we're kind of freaking out over all of them. Camila Cabello, Shawn Mendes, Halsey, and Bazzi are also set to perform. 
Weezer will take the stage in Hollywood come New Year's Eve, as will Lauren Alaina and Kane Brown giving country fans a little something to look forward to as the countdown to 2019 continues.
New Orleans will get a country treat as well with both Florida Georgia Line and Maren Morris taking the stage for their viewing party.
As for the lineup from Times Square in New York City, it's bigger than we could've imagined.
The live show, hosted by Seacrest and McCarthy, will feature performances by Bastille, Dan + Shay and New Kids On The Block. Oh, and Christina Aguilera will also be taking the stage. Sounds like a big deal right? Well, it totally is!
When it comes to the first act of 2019, that honor goes to Post Malone. The "Better Now" singer will be performing from Brooklyn, which is where his tour will be at the end of December, so he will be the official first song you'll hear on New Year's Day, as he goes live right after midnight hits.
Now that you've heard who's performing, we want to know which act you'll be tuning in to see when the show airs live tomorrow. Cast your vote now!
The New Year's Eve countdown event airs live on Dec. 31 from New York City beginning at 8 p.m. ET on ABC.
Dick Clark's New Year's Rockin' Eve Poll