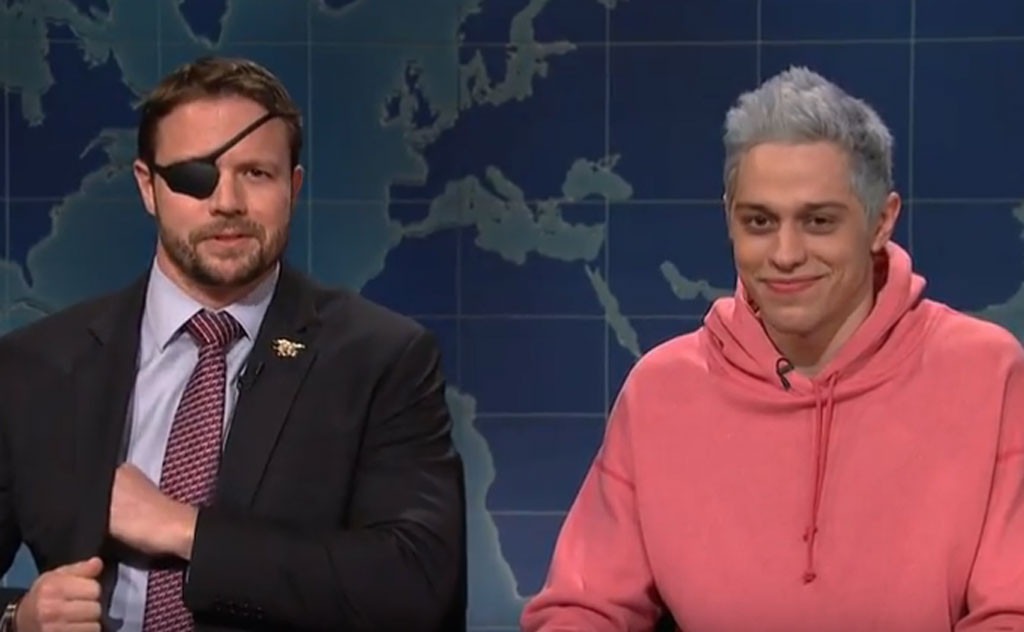 YouTube
Dan Crenshaw is supporting Pete Davidson after hearing the comedian's "cry for help." 
The U.S. Representative-elect for Texas's 2nd congressional district went on the news show Houston Newsmakers on Tuesday where he spoke about reaching out to the Saturday Night Live star over the weekend. 
"I talked to him personal yesterday and talked to him a little bit about it," the politician shared. "We don't go back very far, we're not good friends, but I think he appreciated hearing from me."
According to the veteran, he told Pete, "Everyone has a purpose in this world; God put you here for a reason, but it is your job to find that purpose. You should live that way, you should live that way seeking out that purpose, not expecting it to be given to you by anybody else. Know that you have value and do more good for people than you realize for people."
Moreover, Crenshaw thinks Davidson's job as a comedian is an important one in today's world. "He makes people laugh, sometimes he makes people mad, but he also makes people laugh a lot and that's what we talked about. It was a good conversation," the rep-elect shared.
Strangely enough, Pete's controversial jokes are what connected him to the Texas politician. During a segment for SNL's Weekend Update a few weeks ago, Davidson quipped, "You may be surprised to hear [Crenshaw's] a congressional candidate from Texas and not a hitman in a porno movie. I'm sorry. I know he lost his eye in war or whatever." Crenshaw lost his eye to an IED in Afghanistan during his third combat tour.
Davidson was highly criticized by many people on both social media and TV. However, a week later, Crenshaw was invited to the SNL set, where Pete apologized for his inappropriate remarks. Dan was then given the opportunity to roast Pete in return. "He looks like Martin Short in Santa Claus 3," Dan joked. 
In light of the recent events, Pete did not star in last weekend's episode of Saturday Night Live, other than to make a brief appearance to introduce musical acts Mark Ronson and Miley Cyrus.
A source previously told E! News that the cast and crew supported him after he posted a frightening message that read: "I really don't want to be on this earth anymore. I'm doing my best to stay here for you but I actually don't know how much longer I can last. All I've ever tried to do was help people. Just remember I told you so."
Ex-girlfriend Ariana Grande also rushed to 30 Rockefeller Center to offer her support, but Pete turned her away. Instead, he is leaning on friends like musician Machine Gun Kelly during this troubling time.