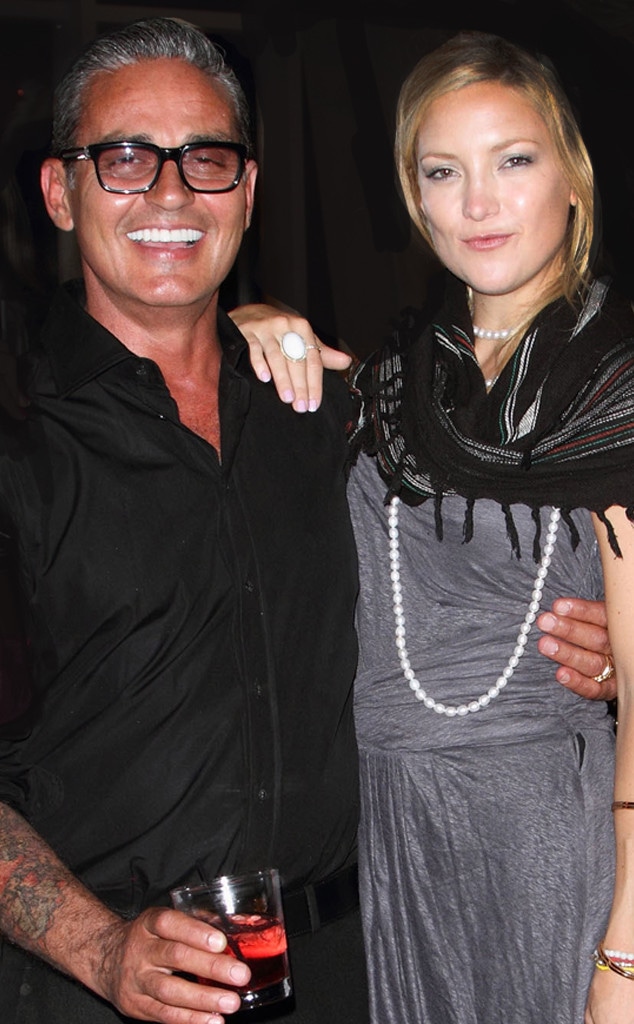 Alexander Tamargo/WireImage
Hollywood is mourning a great loss in the beauty community. 
Legendary longtime celebrity hairstylist Oribe Canales has died, a company spokesperson confirmed to WWD. The Cuban-born hair pro, who helmed his successful eponymous hair product line, was 62 years old. 
While the circumstances surrounding his death remain unclear, his famous clients have taken to social media to mourn the loss of the fashion legend, who spent decades creating iconic runway looks for brands like Versace and Chanel. 
Much like he shaped trends behind the scenes, he also crafted career-shaping celebrity styles, perhaps most notably for Jennifer Lopez, with whom he had a longtime partnership. 
The triple threat reflected on their special history together in an Instagram post, calling him a "sweet, beautiful man."
"When I was 16 I was fascinated with Vogue magazine I would ride on the train and look at all the images of the supermodels and I was obsessed with the hair!! When I saw an image I loved I would check who did it and it was always someone named Oribe... Wow... he's amazing I would think!! Cut to years later I was making my first album. I started working with Benny Medina and he said to me we have to do an album cover shoot who do you want for hair and makeup... honestly I was so new to the industry I knew no one and remembered my time flipping thru those magazines on the 6 and said ummm Oribe and [Kevyn Aucoin]... Benny laughed and said oh OK!" Lopez remembered. 
"The next 10 years I would spend with Oribe by my side in every waking and working moment. We fell in love with each other. We traveled the world together. And along with Scott Barnes they helped me blossom into JLO. It was a magical and exhausting time...And when I was tired he would say to me... 'You are gonna get up and go out there and be beautiful and fabulous bc that your job!!' We'd laugh bc that sounded crazy and then we would get to the business of doing our 'job' !! He made me love the glam part of things. Bc he loved it so much and saw it as a powerful tool to empower women. He loved beauty and wanted women to feel beautiful and sexy. He loved the messiness and the imperfection and saw how interesting that was. He was a true artist. He made me feel special and beautiful for so long. I could go on and on but I will just say with a heavy heart... Thank you sweet, beautiful man... I will miss you. I love you Oribe... so much...," the star concluded. 
After so many years in the industry, the Second Act star's heart was not the only one he touched. 
Dimitrios Kambouris/WireImage
Miley Cyrus was shocked by the news. "What they say is true ..... my heart is in a thousand tiny pieces today..... can't catch my breath ..... oh how I will miss my sweet friend @oribecanales," she wrote along with several photos of them together behind the scenes. "Knowing I can't call you right now to laugh, to talk hair, to talk life, to talk s--t, makes me shake in disbelief. Wish I could hug you, wish I could smell the familiar scent of when you walked in to a room. I'd do anything to tell you one more time how beautiful you make me feel .... I love you Oribe. & I Always will."
Kate Hudson kept her remarks brief, but touching. "Sad day today," she wrote online with a broken heart emoji. "We love you Oribe."
Runway queen Cindy Crawford remembered Oribe fondly. "Oribe — you will be missed! Your incredible talent, your charm and good looks and just enough bad boy to keep us all laughing," she captioned a photo of them together. 
Fellow supermodel Naomi Campbell was also stunned by the loss. "Tell me this is not true, my Chosen family [Oribe], @oribe broken beyond words," the star captioned a shot of the late hairstylist working on her tresses. "Beautiful SOUL there will never be another. I love you forever."
Our thoughts are with Oribe's loved ones at this time.