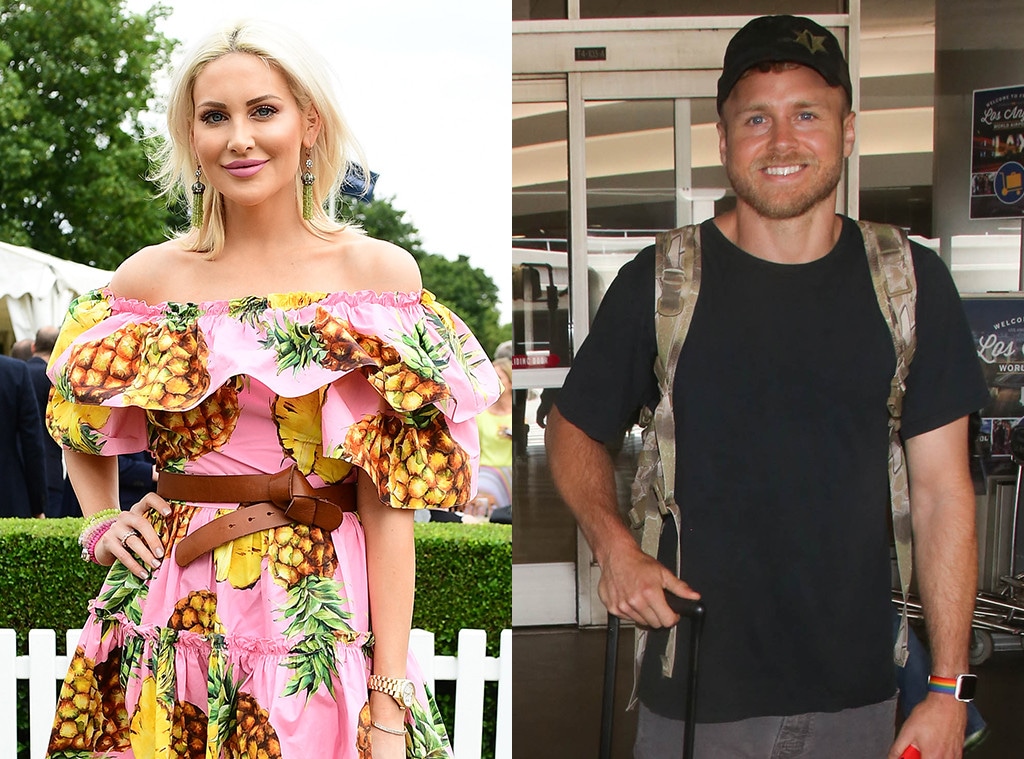 Getty Images for Laureus / Bauer-Griffin/GC Images
Run for The Hills and find yourself in some serious drama.
Excitement is building for the reboot of MTV's juicy reality show. And while we'll have to wait until 2019 for our first look at The Hills: New Beginnings, one cast member is teasing fans about what to expect in a unique way.
Stephanie Pratt is teaming up with Bachelor Nation's Wells Adams for a brand-new iHeartRadio podcast titled Pratt Cast. If episode one is any indication of what's to come, get ready for some scoop.
"I think people are expecting to see a more mature side of everything. It's mature in the sense that we all have houses but yah that's it," she shared when previewing The Hills reboot. "It's been crazy. I'm already ready for a break."
Stephanie added, "Everyone thinks [the reboot will be scripted] but from being on Made in Chelsea, I can say this has gotten so real and we're only a few episodes in that I would do anything for a script."
Perhaps one area of drama involves Stephanie's complicated relationship with her co-star and brother.
For those who don't recall, Spencer Pratt and Heidi Montag announced they were having a baby. And as it turns out, Stephanie had to hear about it from the Daily Mail on her birthday.
"I think the headline was 'Stephanie gets the best gift of all,' which was just like a horrible shock," she explained. "[Their] child just turned one and I have seen him five times. I held him once. It's horrific, but I'm still in a good mood. It's all good."
While fans will have to wait a bit longer to see the sibling dynamic once again on the small screen, Stephanie assured listeners that she still has love for her brother.
As for what's going to happen in 2019, the rest is still unwritten.
"A long time ago, he told me that he unsistered me so I don't think I've been sistered back. It's been awkward," she confessed. "Even when he told me I was adopted at like 12, I still love him and believe everything he's said. I'm his biggest fan."
Hear more from Wells and Stephanie in their first episode here. And prepare for a brand-new episode on January 7, 2019.