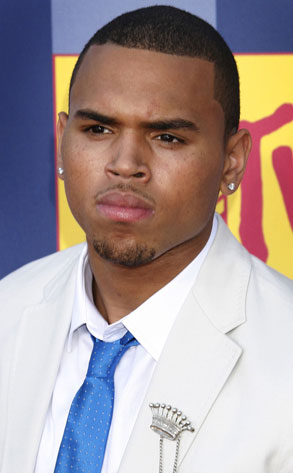 Jeffrey Mayer/Getty Images
So can Chris Brown be a famous singer after this whole alleged crime?
—Marnie, Scottsbluff, Ariz.
I reached out to dozens of crisis PR experts today—people who have handled everything from food recalls to child sex-abuse scandals. Their only point of disagreement: Whether Chris Brown's career is finished, over or merely done.
This is no small fall for a guy who, just last year, was named by Forbes magazine as a "celebrity dealmaker to watch." His biggest sin since the alleged crime? Staying silent.
Of course, what actually happened remains to be sorted out in full view of Lady Justice. But PR people universally agree that Brown should have launched his I'm-an-ass apology tour by now, or at least some sort of self-mutilating statement.
Here's the long-shot strategy he should be following...