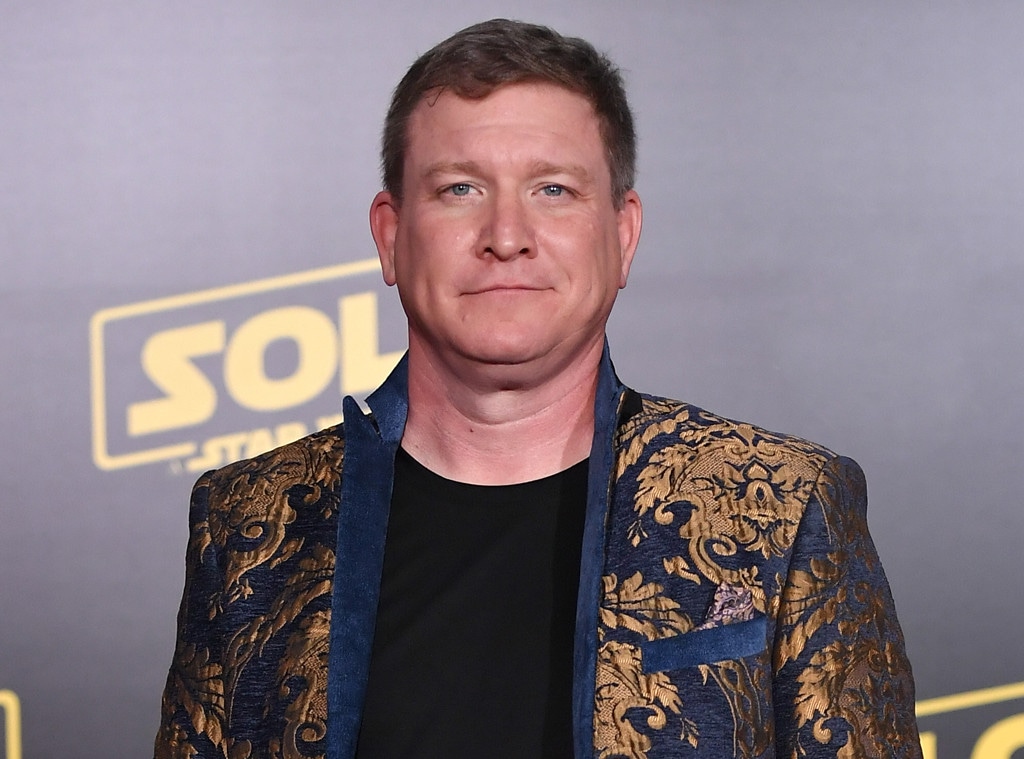 Rob Latour/BEI/Shutterstock
UPDATE: On Monday, December 24—Christmas Eve, Utah prosecutors charged Stoney Westmoreland with six felony counts for allegedly trying to have sex with a 13-year-old boy—one second degree felony count of enticing a minor by Internet or text, four three-degree felony counts of dealing in materials harmful to a minor and one third degree felony count of attempted sexual exploitation of a minor.
According to charging documents, a Salt Lake County detective stated that on December 13, while working the Organized Crime Unit, he was contacted by Westmoreland through the dating app Grindr. He said the actor allegedly "began conversing with who he believed to be a 13-year-old male and asked if the male would come to his hotel room and engage in sexual activity." The detective also stated that during the chat, the actor allegedly sent sexually explicit photos.
The detective said Westmoreland then arrived at a location of who he believed was the teen and was then arrested. He said that after his Miranda rights were read, the actor allegedly "admitted to sending nude photos, and that the male who he was speaking with told him he was 13 years old."
Westmoreland has not commented on the charges and awaits a court date. He is currently out of jail after posting $100,000 bail.
__________
Actor Stoney Westmoreland, who played grandfather Henry "Ham" Mack on the popular Disney Channel sitcom Andi Mack, was arrested in Salt Lake City on Friday for allegedly trying to arrange to have sex with a person he believed was 13 years old.
A Disney Channel spokesperson told E! News that Westmoreland, 48, has been fired from the show, which films in the Utah capital.
"Stoney Westmoreland, an actor working on the series Andi Mack, was arrested in Salt Lake City today," the spokesperson said. "Given the nature of the charges and our responsibility for the welfare of employed minors, we have released him from his recurring role and he will not be returning to work on the series which wraps production on its third season next week."
Westmoreland's rep had no immediate comment on his termination or his arrest. The actor remains in custody, as of Sunday morning.  
NBC's Salt Lake City TV affiliate KSL reported that according to an affidavit filed in 3rd District Court, Westmoreland allegedly began communicating online with a user he believed was underage "on an internet app used for dating and meeting people for the purpose of engaging in sexual activity." The actor allegedly sent the person pornographic photos and also asked the person to engage in acts with him and to send nude photos, KSL reported.
Westmoreland was arrested when he took a ride-sharing service to allegedly pick up the person that he believed was a teen, the outlet quoted the affidavit as saying.
The Salt Lake City Police Department and FBI Child Exploitation Task Force arrested and charged Westmoreland on four counts of enticing, soliciting, seducing or luring a minor by Internet or text—a second-degree felony, and one count in dealing in materials harmful to a minor—a third-degree felony, court records show.
Westmoreland has been acting onscreen for more than 20 years, mostly on television. In addition to Andi Mack, Westmoreland has also appeared on Gilmore Girls, Better Call Saul and Scandal.
—Reporting by Spencer Lubitz
(Originally published on Sunday, December 16 at 10:45 a.m. PT)