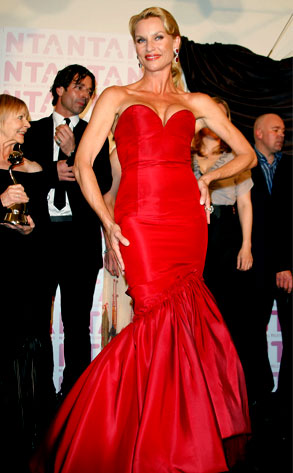 Gareth Davies/Getty Images
Nicolette Sheridan must not like long goodbyes.
Sheridan apparently didn't have much to say when she broke the news to the cast of Desperate Housewives yesterday that she's leaving the show. She made the announcement during their two o'clock table read.
Kathryn Joosten, who plays Karen McCluskey on DH, gave us the scoop...