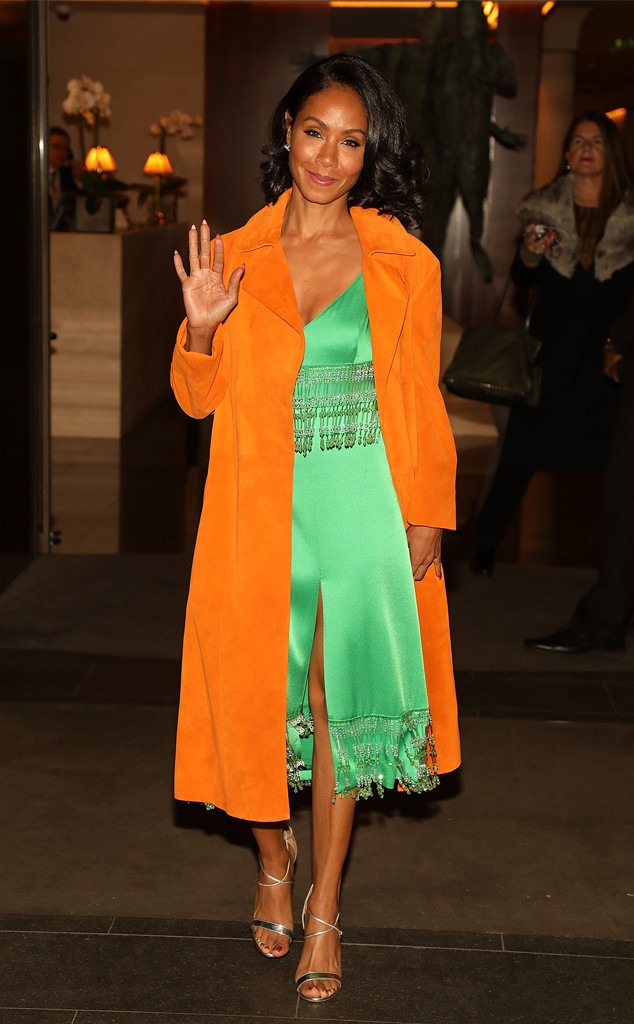 Pierre Suu/GC Images
Jada Pinkett Smith is speaking candidly about how she battled severe depression "for years."
The Girls Trip star opens up about mental health in a clip for an upcoming episode of her Facebook Watch series, Red Table Talk. In the clip, Jada talks to her daughter, Willow Smith, and her mother, Adrienne Banfield-Norris, about her battle and how, during that time, waking up in the morning was the "worst part" of the day.
"I was severely depressed, severely," Jada tells Willow and Adrienne. "And that was something that I battled with for years. Waking up in the morning was like the worst part of the day."
Jada explains that it would take her "hours" to get through it each day.
"And so, by the time the evening time came I was at least like, 'OK, I'm good,'" Jada recalls. "But then you go to sleep again and then you gotta...you gotta restart."
In another clip from the upcoming episode, shared this week by Us Weekly, Jada opens up about having a "nervous breakdown."
"It's like when you just don't have control over emotions, your thoughts, you feel completely and utterly out of control," Jada shares. "I don't even think at that particular time I understood that it was what people would consider a nervous breakdown."
Watch the video above to see what Jada has to say about her battle!
New episodes of Red Table Talk are posted every Monday on Facebook Watch.