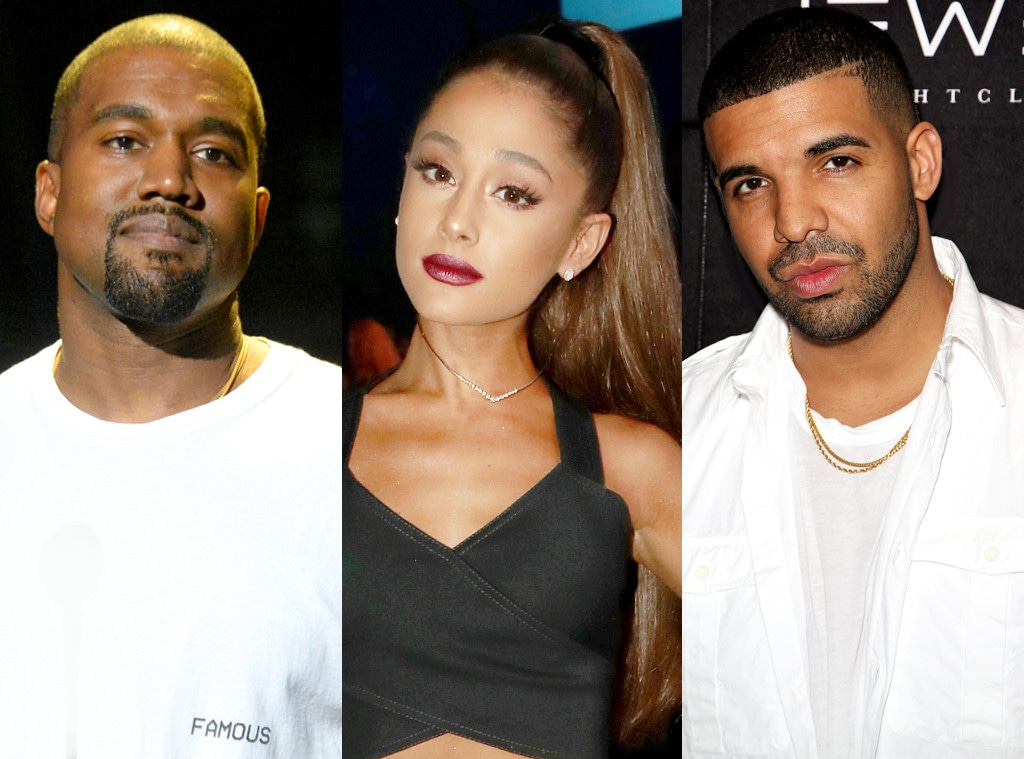 Jeff Kravitz; Christopher Polk; Gabe Ginsberg/Getty Image
Ariana Grande and Miley Cyrus are not here for Kanye West and Drake's feud.
On Thursday, Kanye took to Twitter to address his feud with Drake after the rapper allegedly "sent a clearance request for 'Say What's Real.'" Along with a screenshot from his team about the request, Kanye tweeted, "This proves s--t faker than wrestling."
Kanye went on to post a series of tweets about his beef with Drake, lasting well into Thursday night. After seeing what was going on, Ariana, who was about to drop a new song, shared her thoughts on the feud with her social media followers.
"guys, i know there are grown men arguing online rn but miley and i dropping our beautiful, new songs tonight so if y'all could please jus behave for just like a few hours so the girls can shine that'd be so sick thank u," Ariana tweeted.
After seeing Ariana's tweet, Miley then replied, "Didn't they hear the news ?! War IS over ! Thank you , next!"
"period." Ariana tweeted back.
At midnight, Ariana dropped her new song "Imagine" off her upcoming album, Thank U, Next. She explained to her fans on social media that the song was about "pretending" a relationship "never ended."
Miley also dropped her song at midnight, a cover of John Lennon and Yoko Ono's "Happy Xmas (War Is Over)." She collaborated on the track with the couple's son Sean Ono Lennon, as well as producer Mark Ronson.