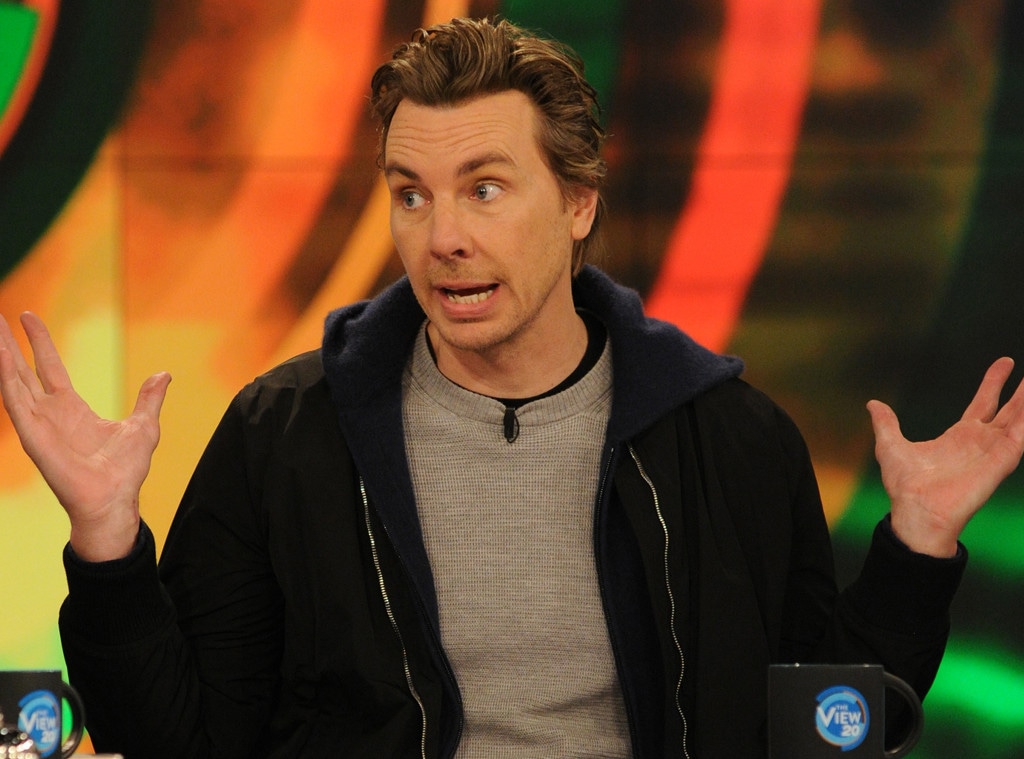 Paula Lobo/ABC
Dax Shepard never wanted to be the star of a scandal—but then again, who does?
Yesterday, The Daily Mail interviewed Julie Andrews' granddaughter, Kayti Edwards, who claimed they shared a "passionate" night together in the early years of his relationship with Kristen Bell. "I don't know if that was part of the rocky start. I don't know if she even knows that he had done that," Edwards claimed of Bell. "Maybe they were on a break. I don't know."
Edwards, a former stripper who lives in California, said she wanted to "get ahead of the story" after she posted pictures from her make-out session with Shepard on Facebook and media outlets took note. "In my experience, I am tired of other people telling my story," she said. "I would rather tell the true story than have this picture floating around and people running with it. I just wanted to set the story straight before someone else said something that wasn't true."
(The Daily Mail also published the pictures, which Edwards provided.)
The 41-year-old went into detail about their supposed trysts (and subsequent interactions). Edwards said she didn't recall Shepard using a condom the two times they allegedly had sex, and also claimed the actor is well-endowed. "It's like a horse," she said with a smile. "It's scary."
Shepard wasted no time refuting her claims. "Hey Daily Mail, that photo is 13 years old, not 9. Also, Kayti has sold stories to tabloids about Matthew Perry, Jack Osbourne, Kid Rock and now me," he wrote. "I look forward to her next one. Fingers crossed it's about my #1, Brad Pitt."
The actor later tweeted that the last time he saw Edwards was in 2005.
Bell, who has two children with Shepard, has remained silent on Twitter amid the drama. Luckily, the actor's friends have been helping him find the humor in an unfortunate situation.
"This chick sounds pretty fun," Amy Schumer commented. "You care if I reach out?"
Shepard jokingly replied, "I think you would really enjoy yourself!"
Sophia Bush and Busy Philipps liked Shepard's screenshot as other celebrities weighed in on it. Mae Whitman, who co-starred with him on NBC's Parenthood, joked on Instagram, "I have identical photos of me and Kristen doing the same thing from like two weeks ago. Hope ur cool with that!" Tickled, the 43-year-old actor played along by responding, "I took 'em, dingus!" Stuntman Dave Castillo, who befriended Shepard over their mutual love of dirt bikes, teased him, too, saying, "I wonder if I can sell my photo." Shepard said, "Daily Mail will pay top dollar!"