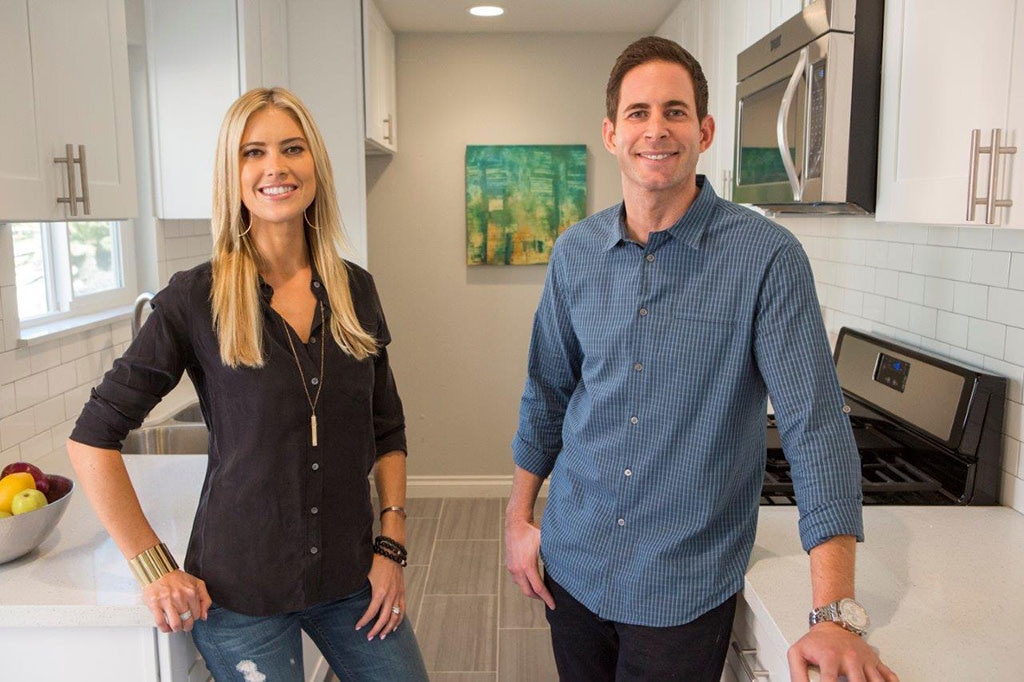 HGTV
It's been exactly two years since Christina El Moussa and Tarek El Moussa announced their split, and now, in their first joint interview since their breakup, the Flip or Flop stars are opening up about life after divorce.
The HGTV co-hosts, who share two children together, finalized their divorce in Jan. 2018. Around that same time, it was revealed that Christina had started dating British TV host Ant Anstead. Since then, the couple has been going strong, and even Tarek approves.
"Yeah, he's great," Tarek told Today's Natalie Morales on Friday, with a little lack of enthusiasm. He then added, "He seems like a good guy, my kids seem to like him."
So is Tarek dating as well?
"Oh yeah, I'm dating, yeah," he shared. "I don't think I'm going to have a relationship for quite some time."
During the interview, the exes also opened up about their decision to continue doing Flip or Flop together after their divorce.
"It was up and down, up and down," Tarek told Morales. "We shot the pilot in summer of '11, series of '12 — so we've been doing this a really long time. It's part of who we are and what we do, and for us to just throw it all away just wasn't worth it."
"And, most importantly, we have two amazing kids together," Christina added. "So it's just easier to work together and get along."
When asked if there are days when she just wants to "kill" Tarek, Christina admitted, "Yeah, of course. Maybe today might be one of them."
Tarek chimed in, "The question is, are there days where I don't want to kill her?"
Watch the video above to see Tarek and Christina's first joint interview since their split!
Flip or Flop season 8 is set to air in the spring.